We often transform jewellery that people don't wear into custom designs that they love! Mary loved the smokey quartz in this ring (below), but she never wore it. So she came to us for help. We gave her ring new life by transforming it into a special pendant, custom-designed just for her.
This is how the process works:
1. Bring in your old jewellery and chat with us about your ideas.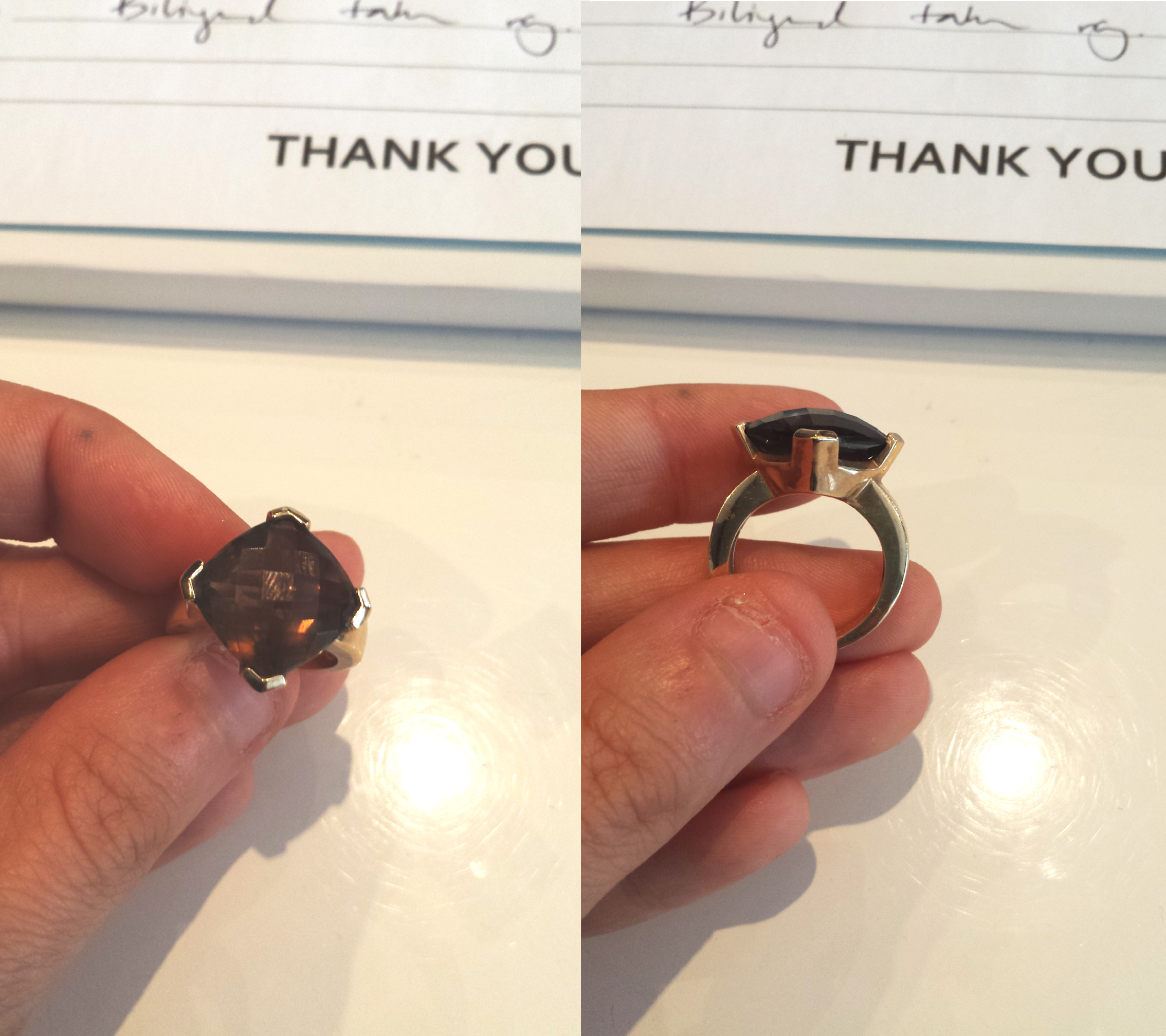 2. We sketch some design options for you.

3. We give your old jewellery new life by melting it down and re-forming it into a brand new design.
4.  Voila! You have a new custom-designed piece to wear and love! Here's Mary with her new pendant!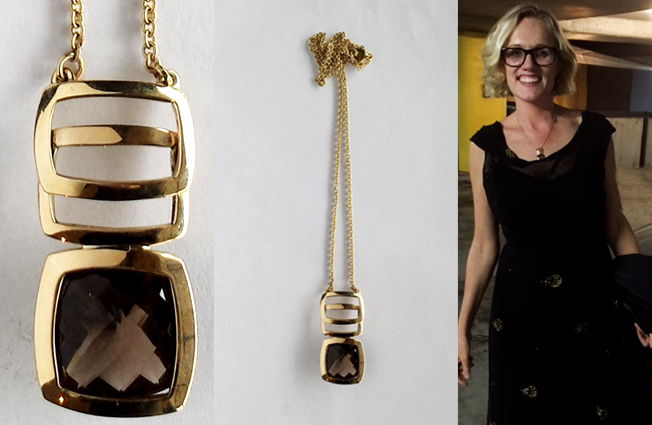 How could we transform your old jewellery?