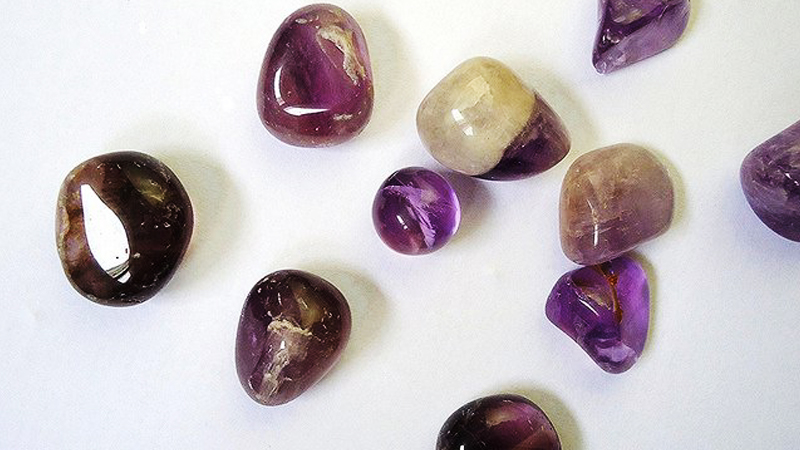 February is Amethyst Month!
This gemstone seems to tick all the boxes! Well-priced… tick. Easy to source in a variety of cuts and sizes… tick. Versatile… tick. Can offer something unique… tick!!!
Once reserved for royalty, relatively plentiful supplies have allowed amethyst to be more widely available in modern times. Its availability and affordability allow the stone to feature in both mass-market as well as custom designer pieces, making it one of the world's most popular coloured gems!
We love working with amethyst and are excited to share this vibrant gem with you this month!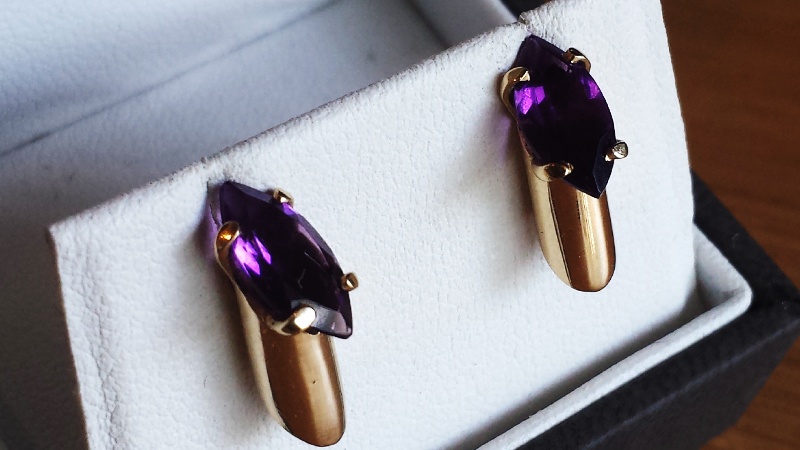 Here, the rich colour of these amethysts are paired elegantly with 9ct yellow gold. They feature striking marquise amethysts as a fresh variation of our 'Stem' design. Comfortable, lightweight and easy to wear, these little beauties are perfect day or night! The minimal, yet artistic form won't go unnoticed!
Discovering Ametrine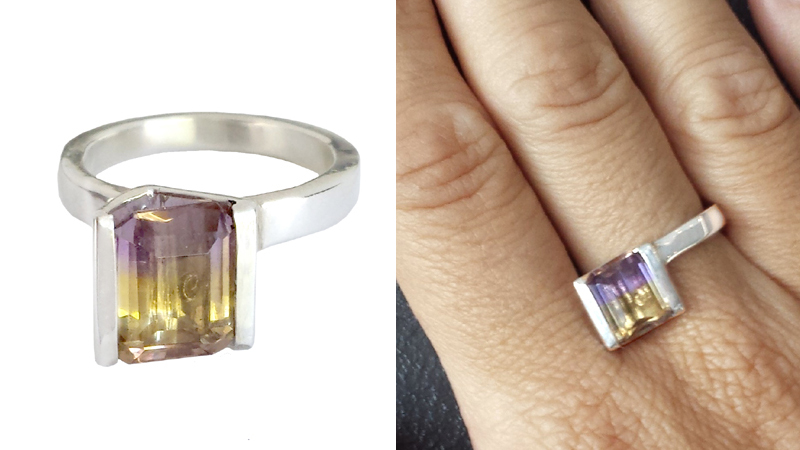 Ametrine is a spectacular, naturally-occurring stone that is a mixture of amethyst and citrine. It offers a unique variation that is not too widely known and is still very affordable! The off-centre, open-setting of our 'Discovery' ring allows the spirited Ametrine gemstone room to shine with its bi-colour hues of yellow and purple. Hidden behind the facets of the emerald cut stone is a hand engraved initial for you to discover…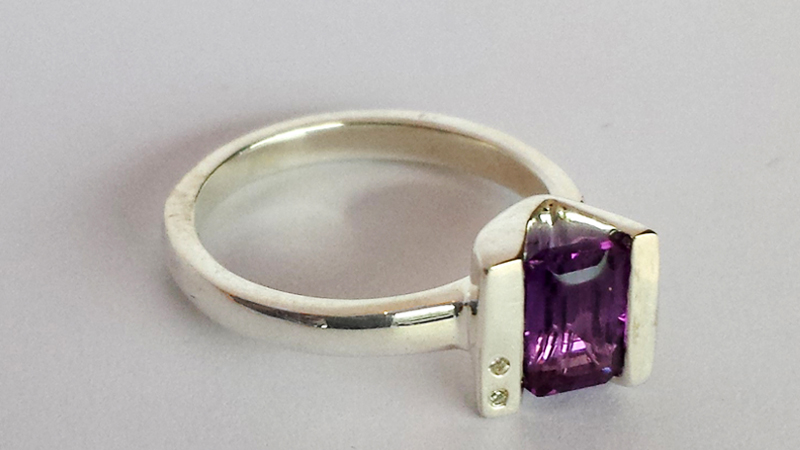 Amethysts can be winning features in custom design projects! To create this custom ring, the design of our 'Discovery' ring was adopted to feature our client's large emerald-cut amethyst and two smaller diamonds, which she re-used. It illustrate how well stones can work together when they differ in scale, while the off-centre, minimalist style allows the emerald-cut amethyst to truly shine!
Affordable Elegance
The affordability of amethysts can make some custom projects possible on a smaller budget – especially in the case of earrings where at least two (usually identical) stones are needed or where the design requires a large feature-stone.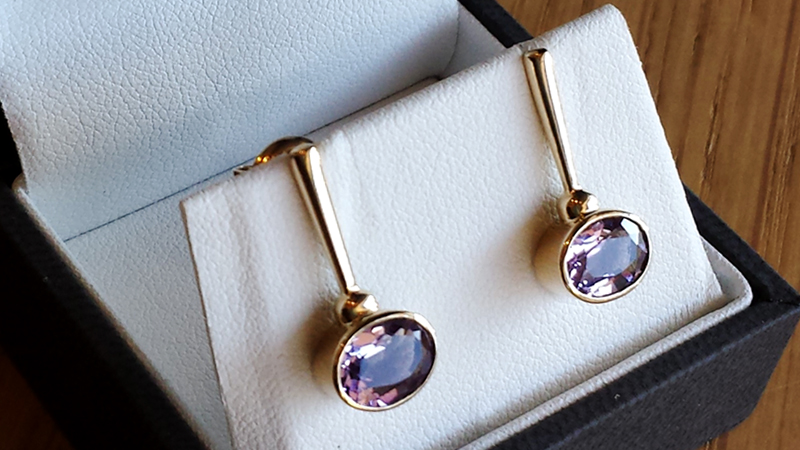 These 9ct gold earrings support sizeable stones in their contemporary and elegant design.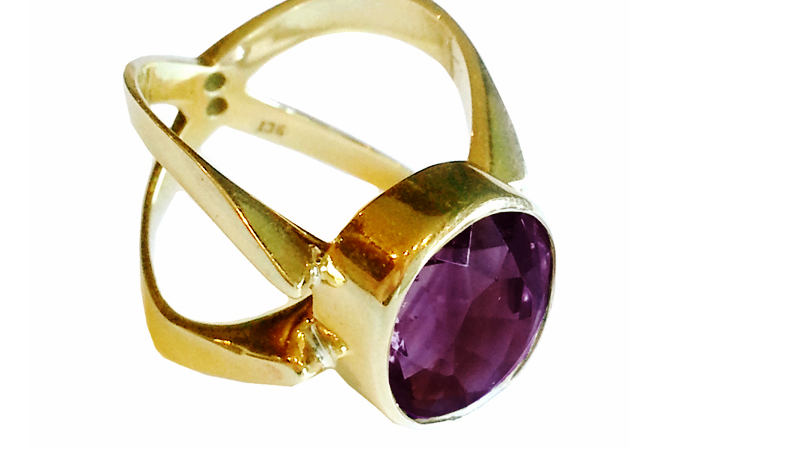 How gorgeous is this amethyst! It was a sentimental gem that was passed down to our client. She wanted to transform her original decorative and uncomfortable ring into a new contemporary piece!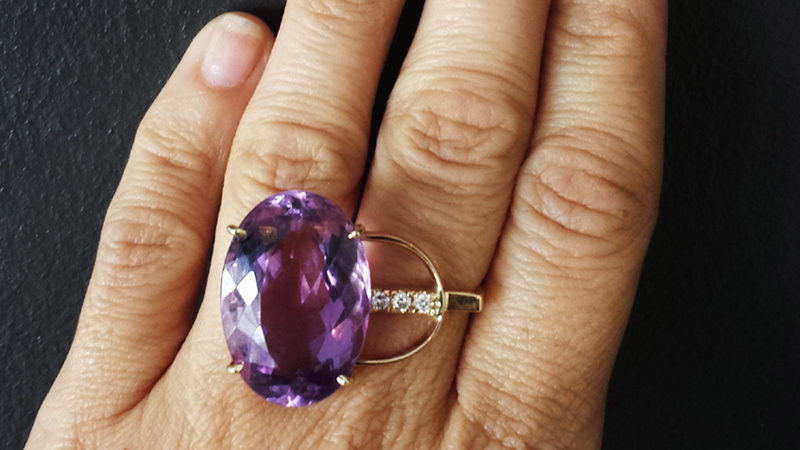 Big, bold and beautiful! This creative, geometric ring is designed to support a WHOPPER of an amethyst! The stone is situated on the side of the finger so it doesn't sit too high. A-mazing
Do you have an amethyst? Why not use them in a custom jewellery piece or add them to an existing Bilingual design?