Congratulations! It's your anniversary! But what will you do? How will you celebrate? There can be much to consider when it comes to marking an event special and personal for you and your partner.
At Bilingual, we're all about unique and meaningful design to accompany unique and meaningful lives so we've gathered a blend of traditional and modern flavours to help you celebrate your anniversary in the unique style that each year brings!
Enjoy!
1st Anniversary – Paper . Clocks . Gold
Write a sweet note, put aside some time and add a touch of gold, such as our Stem Earrings.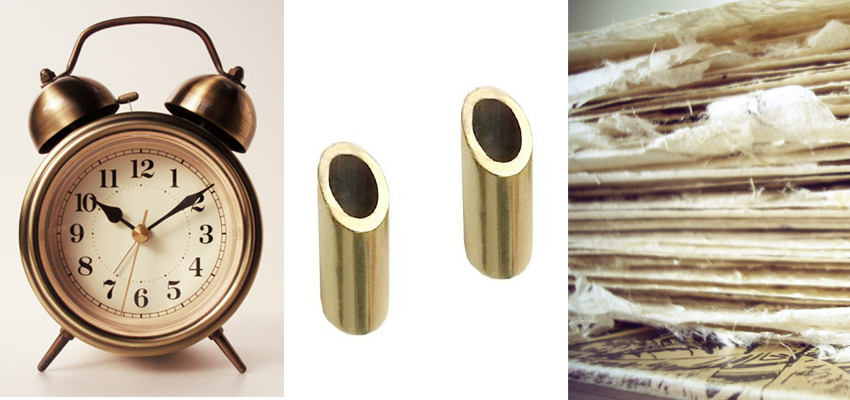 2nd Anniversary – Cotton . China . Ruby
Whip out the fine china and cotton napkins and ruby surprise. We can help you custom-make something special or include a ruby in one of our collection pieces.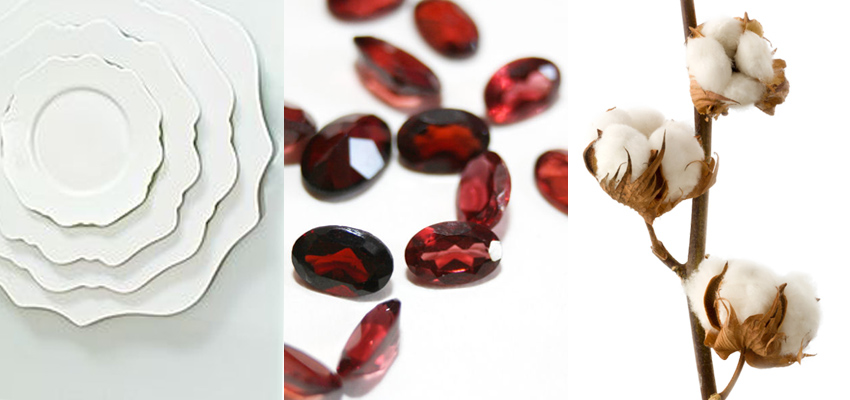 3rd Anniversary – Leather . Crystal / Glass . Pearl
Some personalised leather goods for him. A stunning pair of freshwater pearl Wisdom Earrings for her.  Toasted with a glass of your favourite beverage.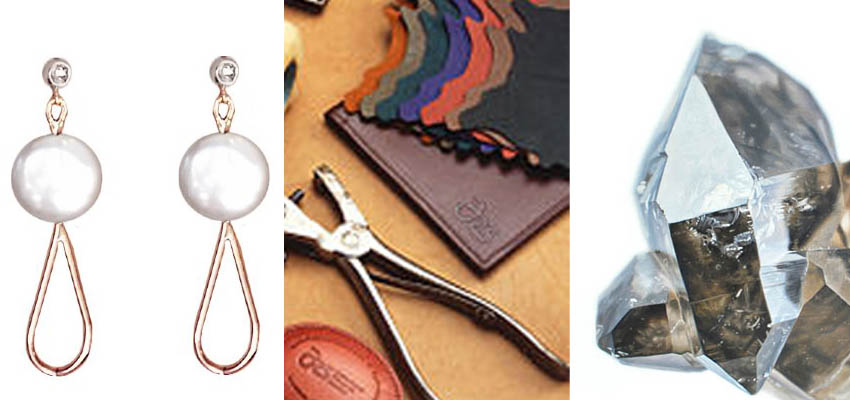 4th Anniversary – Fruit . Flowers . Appliances . Tourmaline
Plan a romantic picnic with fresh fruits, serenaded with an exotic bouquet and a tourmaline treat, just for her. Custom-design your own piece, or add a tourmaline to one of our Bilingual collection pieces, such as our Cradle Stone Ring.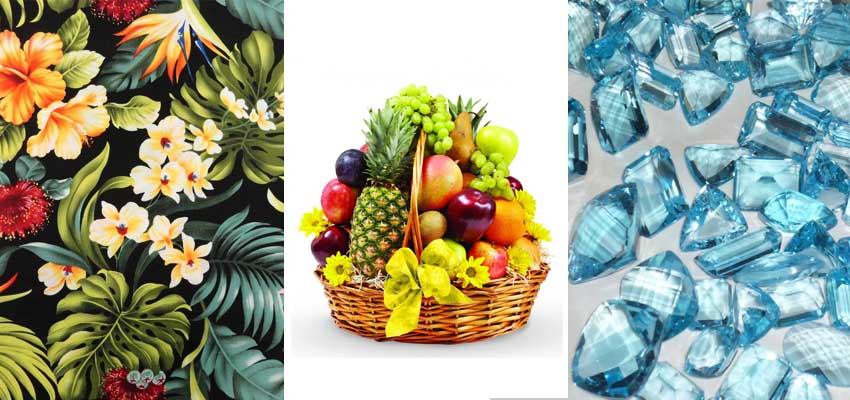 5th Anniversary – Wood . Silverware . Coloured Gemstones
Host a hearty dinner party with heavy wooden accents and silverware. Brighten things up with a stunning gemstone feature-piece, such as our Lunar Earrings.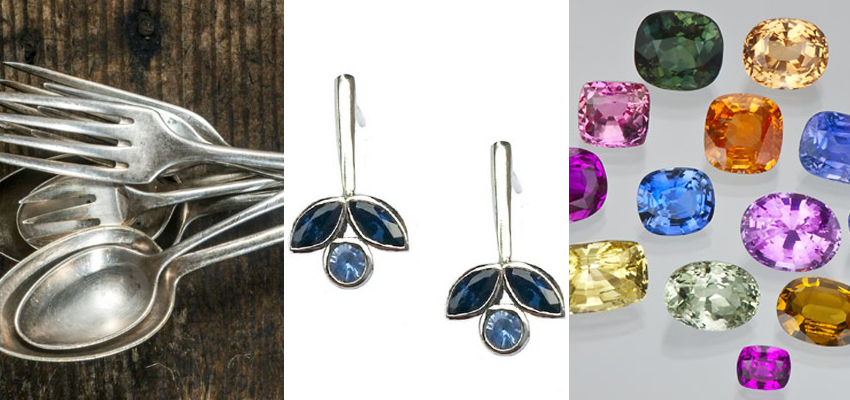 6th Anniversary – Candy / Sugar . Iron . Wood
Keep it sweet for your 6th anniversary. Spoil each-other with some sugary treats and add an amethyst on top! We love this sugary ametrine in our Discovery Ring!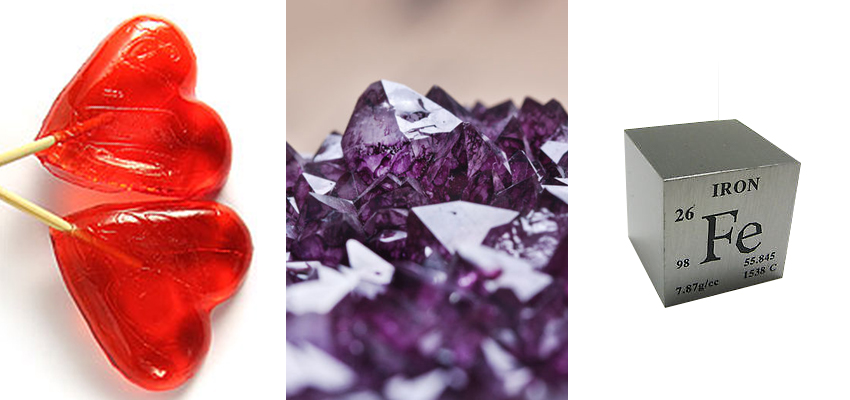 7th Anniversary – Wool . Copper . Desk Sets . Onyx
Go natural with additions of copper and wool and book in together to experience our unique custom-design process where you can create some one-of-a-kind pieces – perhaps with onyx!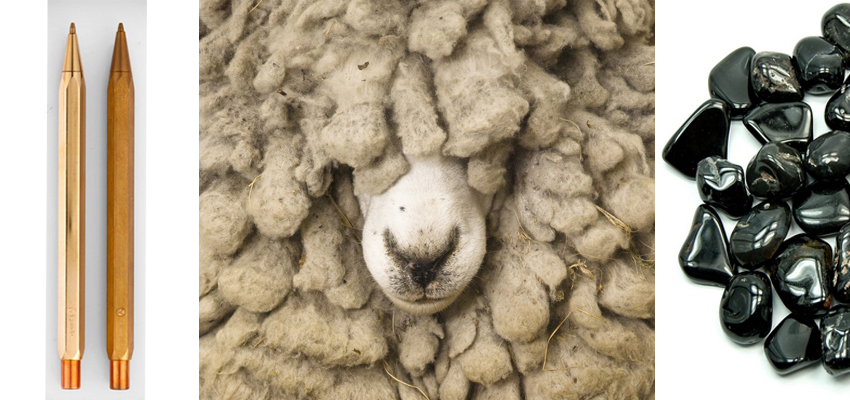 8th Anniversary – Pottery . Bronze . Linens . Lace . Tourmaline
Tourmaline is a stunning and exciting stone and is available in a wide range of colours. For your 8th anniversary, we'd love to help you custom-make a unique tourmaline design!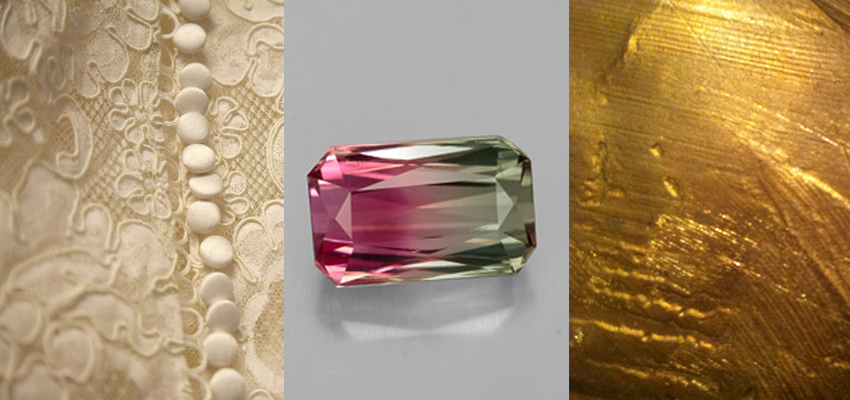 9th Anniversary – Willow . Pottery . Leather . Lapis Lazuli
Incorporate the vibrant royal-blue colour of Lapis Lazuli into your 9th anniversary celebrations! Add a lapis lazuli to our classic C Stone Ring for her, and custom-make a leather piece for him.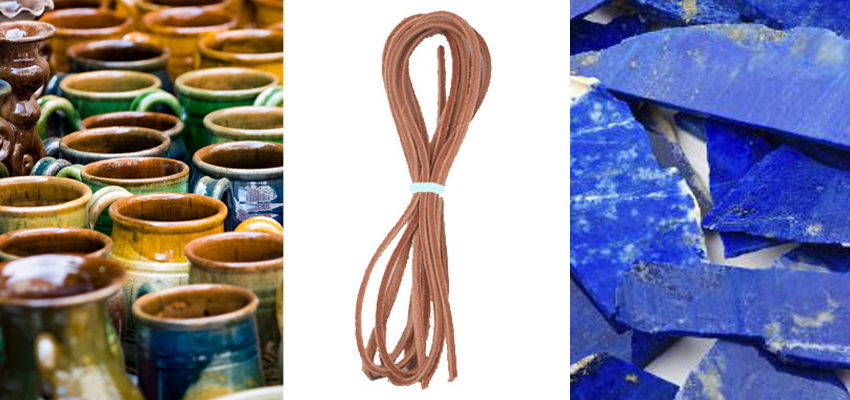 10th Anniversary – Tin . Aluminium . Diamond Jewellery
By the time you get to the one decade mark, you're up to your diamond year! We'd love to help you find the perfect diamond piece to celebrate such an occasion! To get you started, check out our diamond Milestone Pendant or Earrings, which also include your special date in roman numerals. Otherwise, you can celebrate your 10 years with our 10 diamond channel-set Aspect Ring. The subtle rose gold band allows the white gold ring to take centre stage. When worn stacked with other rings, the clever open-circle feature reveals aspects of your other special pieces. When teamed with a Momento ring, your wedding date is revealed in Roman numerals!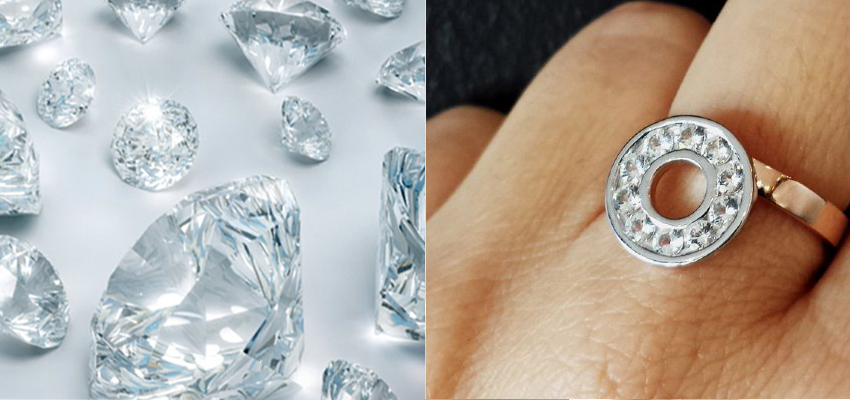 11th – Steel . Fashion Jewellery . Turquoise
Splash out with an exciting Bilingual Collection Piece, such as our romantic Lunar Ring or create a fresh, new design with turquoise!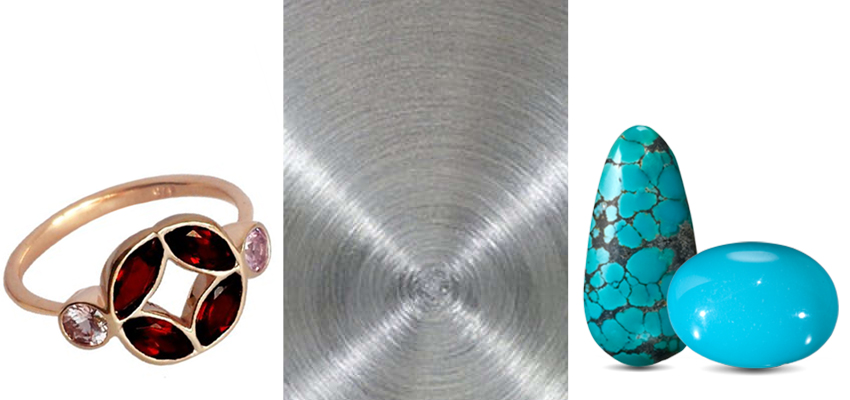 12th Anniversary  – Silk . Linen . Pearls . Jade
Surround your 12th anniversary with natural luxuries – voluptuous silks and linen, lustrous pearl and rich, smooth jade. We recommend our Cradle Pearl Ring – the comfortable, secure fit of the cradle-shape coupled with a silky freshwater pearl.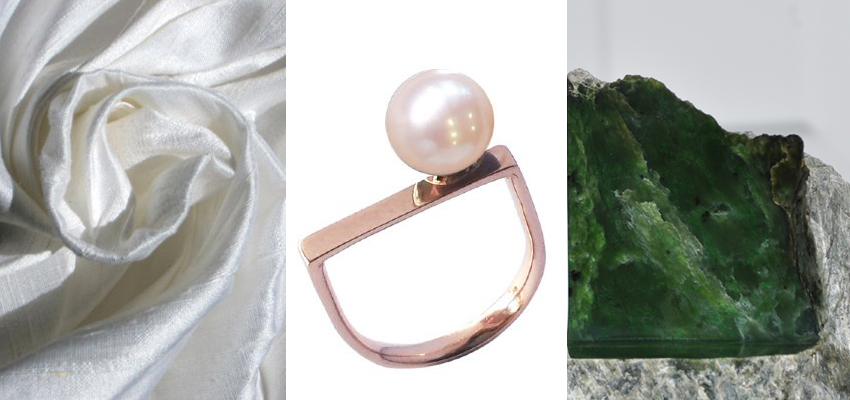 13th Anniversary – Lace . Fur . Citrine
Celebrate your 13th anniversary with the warm, happy hues of citrine, in to comfort of fur and the lightness of lace! As a variety of quarts, citrine can also combine with amethyst to form a stunning ametrine! This stone is featured in our Bilingual Discovery Ring, which playfully reveals an engraved initial below the transparent gemstone.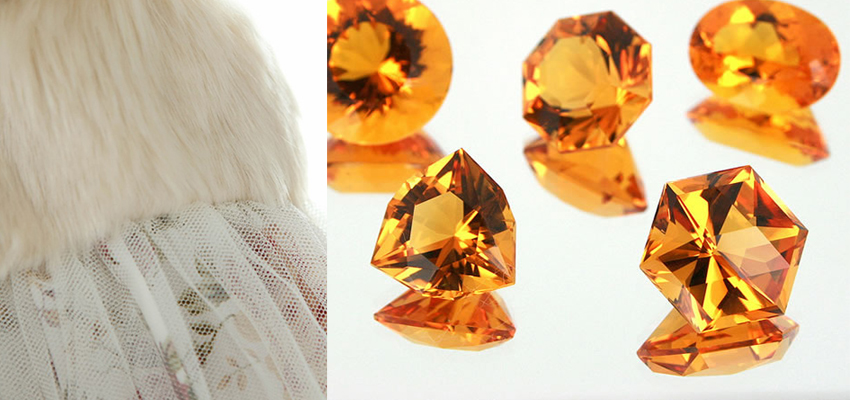 14th – Animals . Gold . Opal
Historically, ivory was the the traditional gift for a couple's 14th anniversary. But since endangered elephant populations make this an unethical choice, we recommend visiting them in the zoo instead. If animals aren't your thing, there are an abundance of exciting design options incorporating opal and gold materials. We'd love to explore this avenue with you!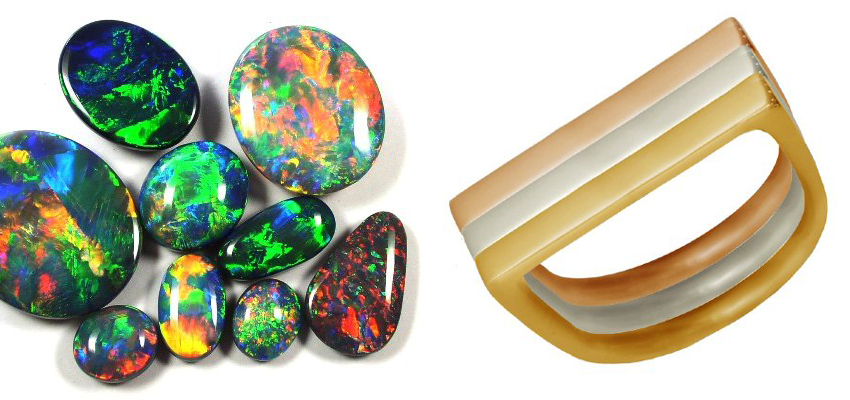 15th – Crystal . Glass . Watches . Rubies
Crystal is the traditional material for a couple's 15th anniversary, with glass, watches and rubies being the modern alternatives. A watch for him… A ruby for her… Fair trade!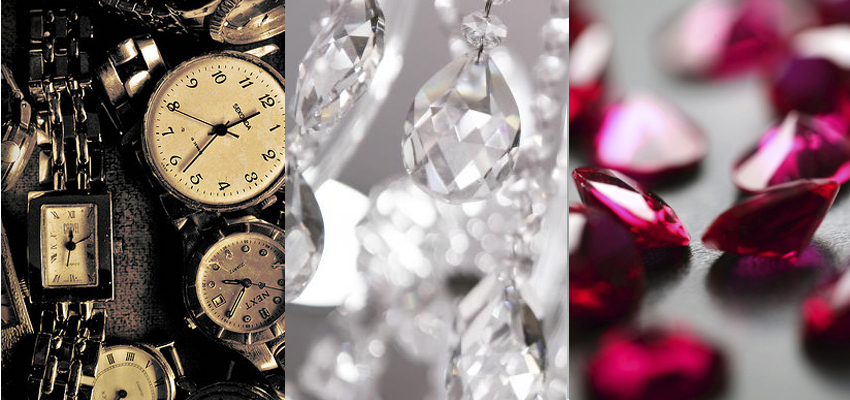 20th Anniversary – China . Platinum . Emerald
Due to its rarity as a metal, platinum is associated with exclusivity and wealth. Meanwhile, each emerald is unique as they include inclusions characteristic of the stone. How could we use emerald or platinum in a design to celebrate the milestone of your 20th anniversary? Check out our blog post on emeralds, here.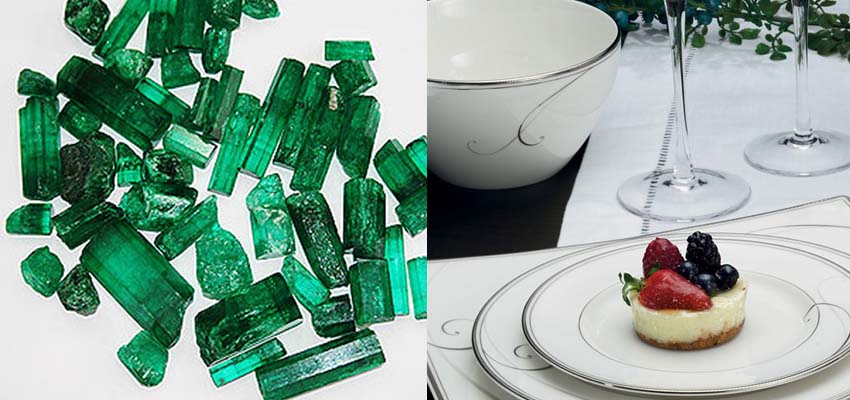 25th Anniversary – Silver
25 years will see a couple to their Silver Anniversary. With so many options available, we suggest something personal from our Momento or Milestone collections, which include pendants, rings, earrings, cufflinks and bangles. These personalised pieces feature your special date in Roman Numerals and can be customised in a variety of ways to suit you!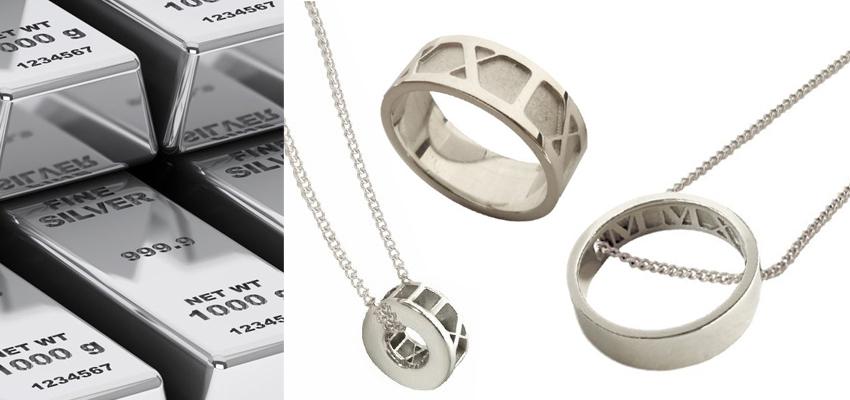 30th Anniversary – Pearl . Diamond
Celebrate 30 years with the elegant sophistication of diamonds and pearls. Our Wisdom collection reflects upon the cycle of learning and the sharing of wisdom, which during 30 years of marriage, we're sure has grown rich and valuable!

35th Anniversary – Coral . Jade
Your 35th anniversary gives you the chance to play with some interesting materials: coral and jade. Both offer unique design options and can be incorporated into our existing Bilingual collection, such as this Jade cabochon in our C Stone Ring design.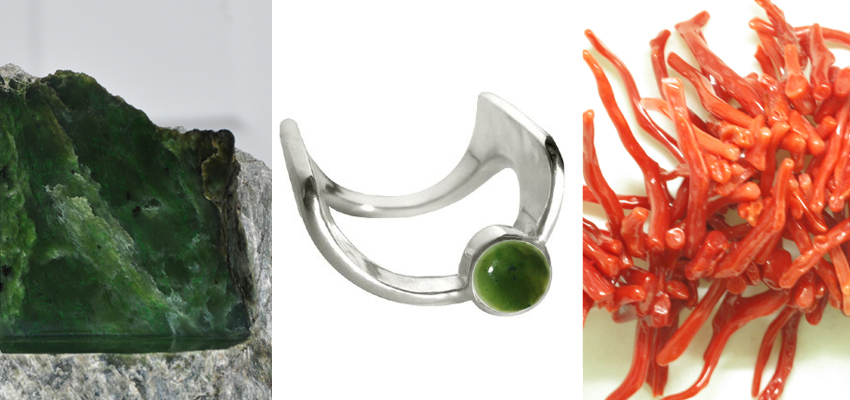 40th Anniversary – Ruby
Rubies are extremely strong and resilient gemstones! And If there is one gemstone that represents the passion of love, it is the ruby! We think they look particularly lovely in our Milestone designs, but if you want to make something custom, we'd love to work with you!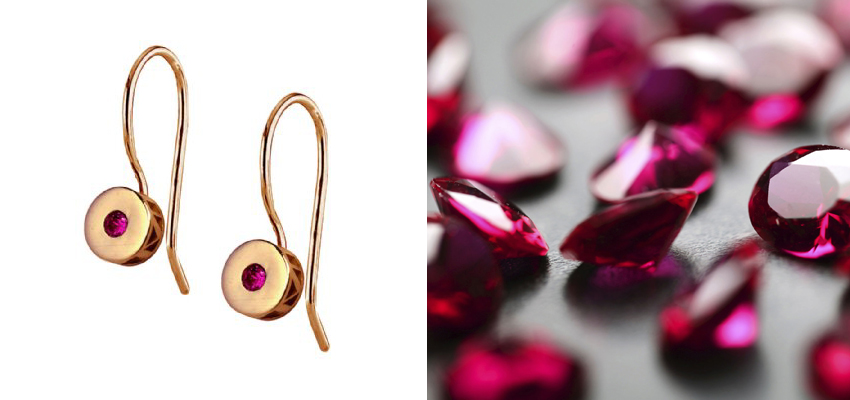 45th Anniversary – Sapphire
At Bilingual we are passionate about sapphires! Sapphires come in a rainbow of colours; yellow, orange, pink, light blue, dark blue, purple, green and even a mix of blue green. These gorgeous stones are incredibly strong & are cut in an assortment of shapes; round, cushion, emerald, marquise, pear, oval & baguette – just to name a few! Like a work of art, you can stare at a sapphire for hours – they are truly captivating! How could we use sapphire to celebrate your 45th anniversary?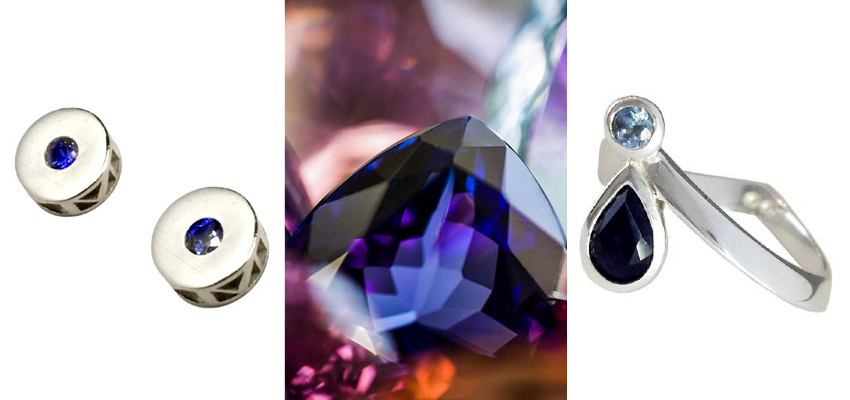 50th Anniversary – Gold
Celebrate your Golden Year with gold! It doesn't matter whether it's yellow, rose or white… any gold will do! Want to try something different? Have a look at some of our rose gold pieces. Or incorporate your special date into a Momento Pendant with Roman numerals. With customisable design options for men and women, we can find the perfect pieces for you and your partner!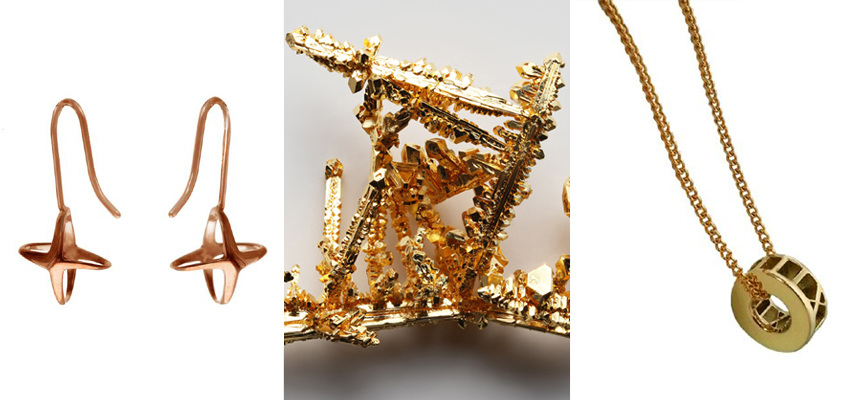 55th Anniversary – Emerald
The unique individuality of the emerald makes it a beautiful stone to celebrate a 55th anniversary. Its colour also symbolizes vitality and faithfulness. We can custom-make an emerald piece for you or incorporate it into an existing Bilingual design.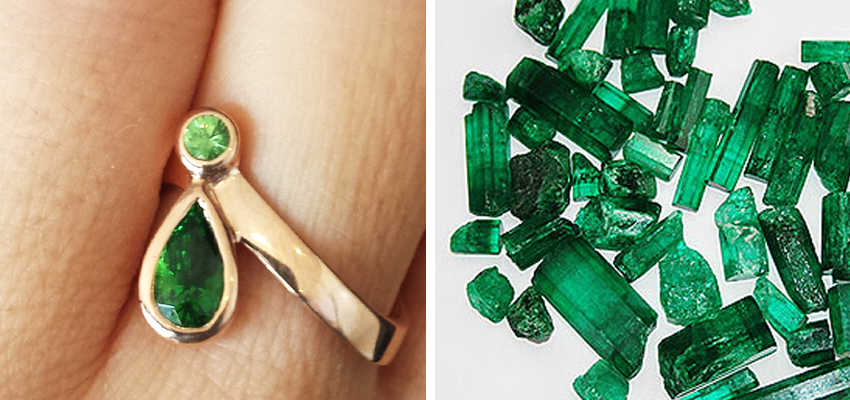 60th Anniversary – Diamond
And 60! Of course, this big milestone should be celebrated with the most precious of stones! The classic eternity style ring is a must! Custom-make your ring by selecting the diamond size and quantity or go for something quite different and go with black diamonds!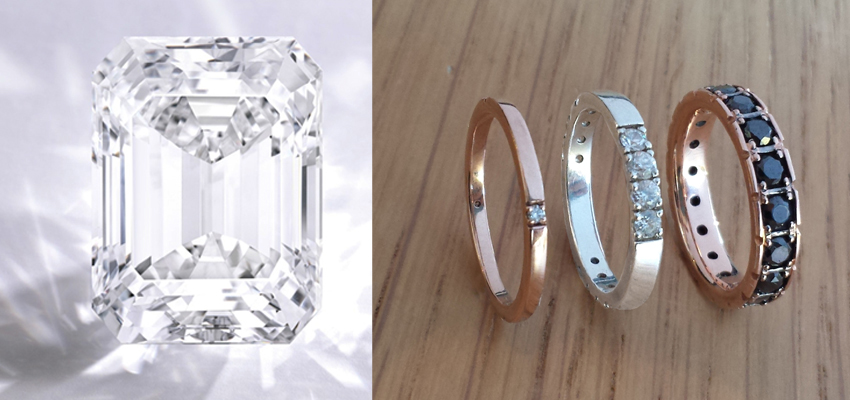 How will you celebrate your next anniversary? Do you have some ideas? Talk to us today! or browse away at some Bilingual ready to wear pieces!