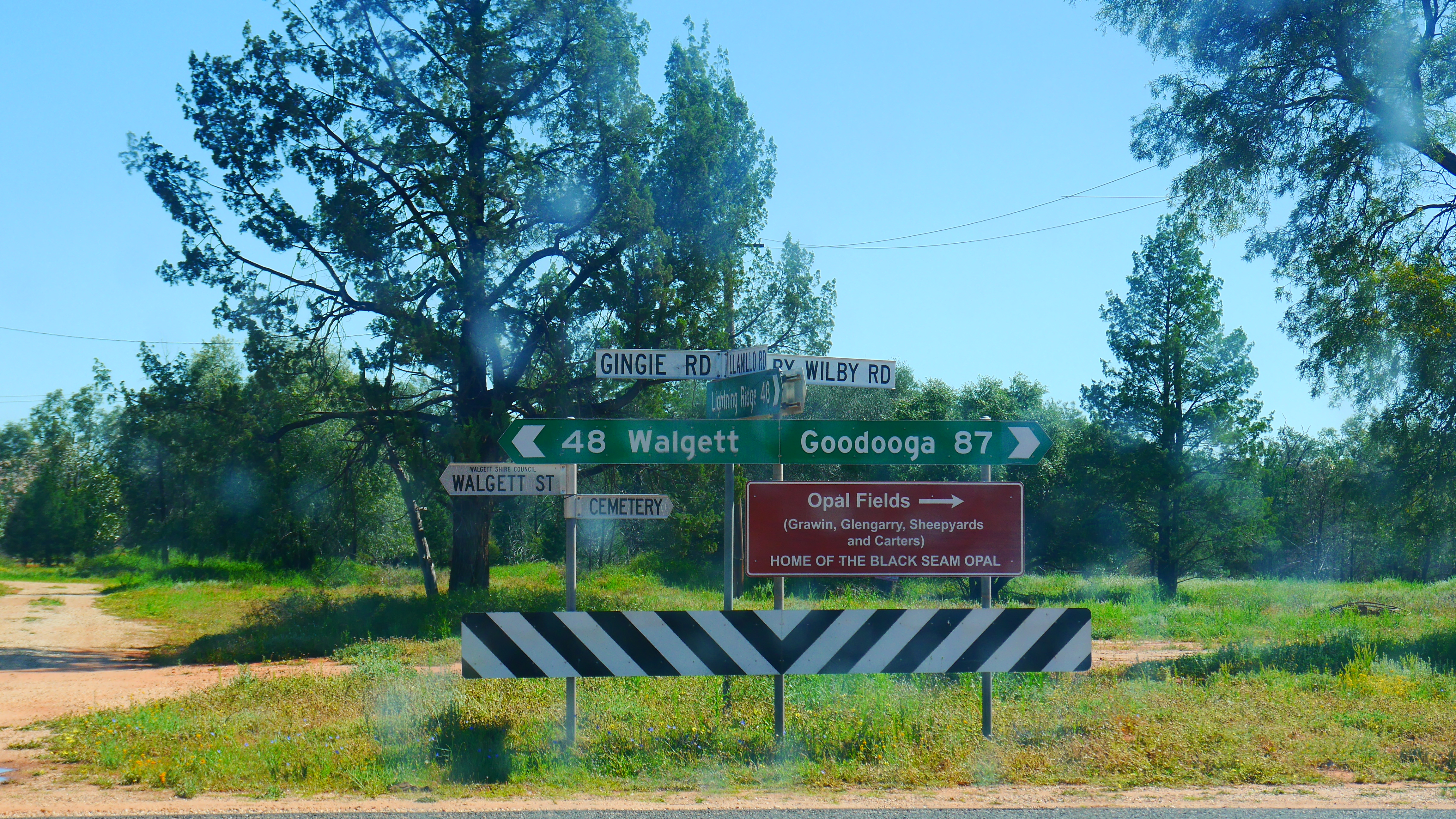 Awake before the rooster crows, it's a balmy morning at the Grawin opal fields. Situated on the edge of the outback in north west NSW, about 80km from Lightning Ridge, this is Black Opal Country. Australia is the largest producer of opal in the world, and black opal is found nowhere but here. Black opal – the rarest and most valuable kind of opal, possesses a mysterious dark tone created by its black potch base that work to enhance the opal's colour.
The Opal Miner
We've been staying with some locals, Pete and Leanne, who live in the Grawin. Pete began opal mining at a nearby field called 'Sheepyard' in 1988 and has been at it ever since.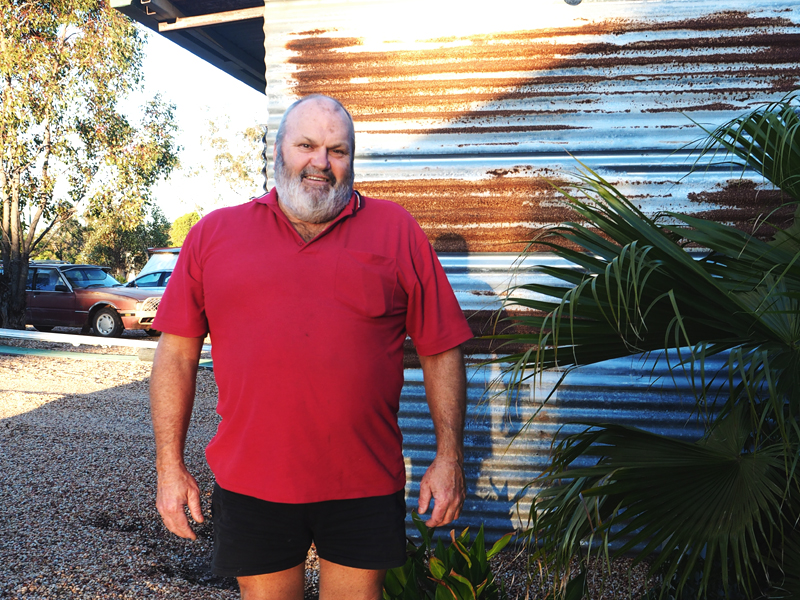 Like the opals found here, the land surrounding Lightning Ridge is a unique and captivating place.
Originally from the NSW south coast, I ask Pete what brought him out here.
"There was a bloke who used to fish with my brother down the south coast," Pete recalls. "He was living up here mining and said,  "Wanna come up for visit?" I liked the area; ended up buying this place. Was expecting to make good money – like gold mining – but it doesn't work like that."
I ask whether he's ever found himself in a dangerous situation while he's been mining.
"Bit of dirt fell on me hand once", he tells us. His wife, Leanne, fills in the details: there was a cave-in that saw Pete rushed to hospital. She tells of how he had to climb up a swinging ladder for 60 feet with one hand to escape the mine. "The Flying Doctors flew him to Dubbo and he was there for a week to put a steel pin in it." More than a bit of dirt, perhaps…
"What's the greatest opal you've ever found?"
"There was this one stone we called the Bread Loaf", Pete chuckles. It was a large green and orange coloured stone which, as its name suggests, looked like a loaf of bread. Leanne insists that it was the "ugliest thing." Well, each to their own! "The eye of the beholder", Leanne says.
Pete continues to explain that a miner "might get a good haul one month and then you get six months without a stone".
"So what keeps you going?"
"Well the best thing is having a good find. Opal is amazing stuff to look at. Its an amazing stone! You can see the quality of a good stone and think "Gee that's nice!" And there's not ever two opals the same!"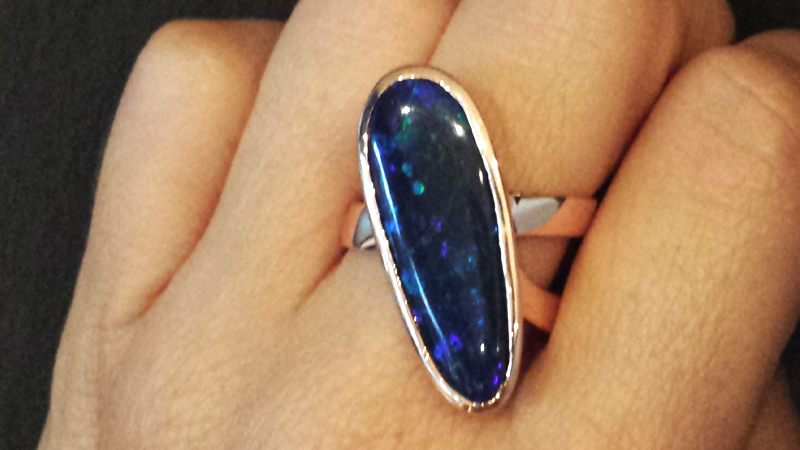 Touring the Black Opal Fields
Pete took us on a tour of the nearby opal fields: Grawin, Glengarry and Sheepyard, which house the largest deposits of black opal in the world. He showed up some of the local attractions (see the photo gallery below) and explained a little of what's involved in opal mining.
Once a claim is made on an area, a vertical shaft is sunk between 5 and 25 meters into the ground. This is to intersect the levels of the earth hoped to contain opal. The miner then digs horizontal tunnels or drives into the opal levels. If an area shows potential for opal, the ground consisting of clay or sandstone is removed with a jackhammer or hydraulic digging machine.
On our way through the fields, these mine mounds are a common sight: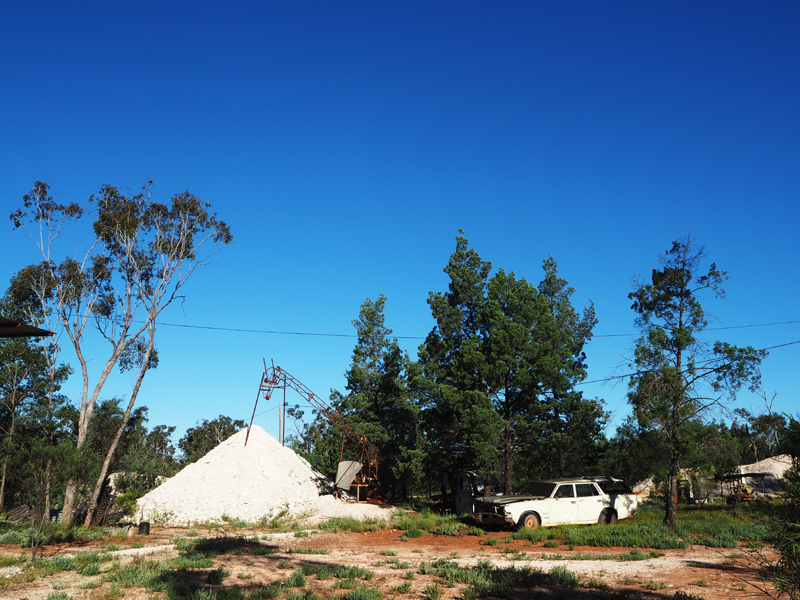 Once removed from the mine, the dirt is taken in truckloads to an agitator (aka. 'aggie', which is like a modified cement mixer) to be tumble washed in water.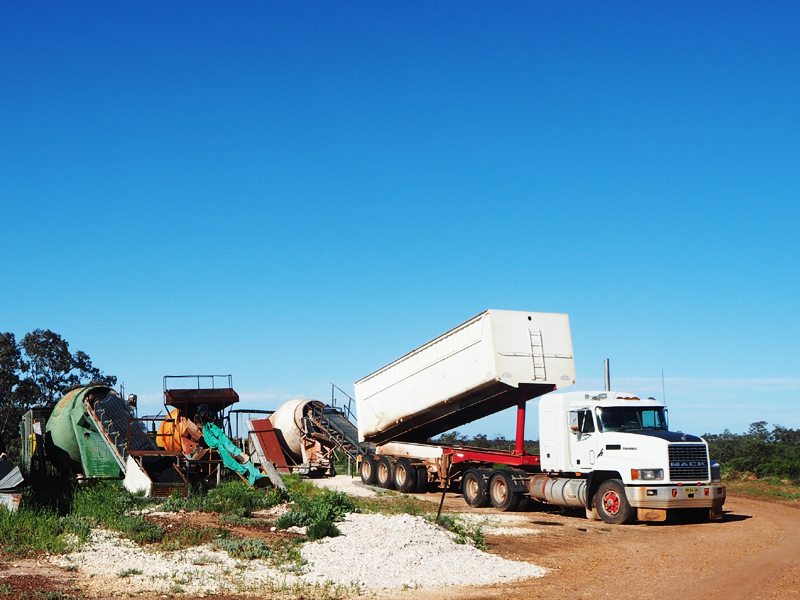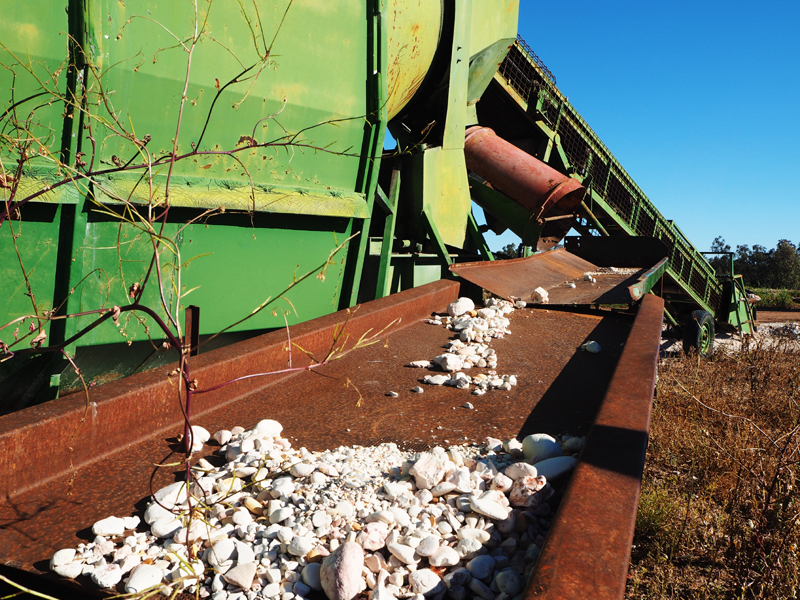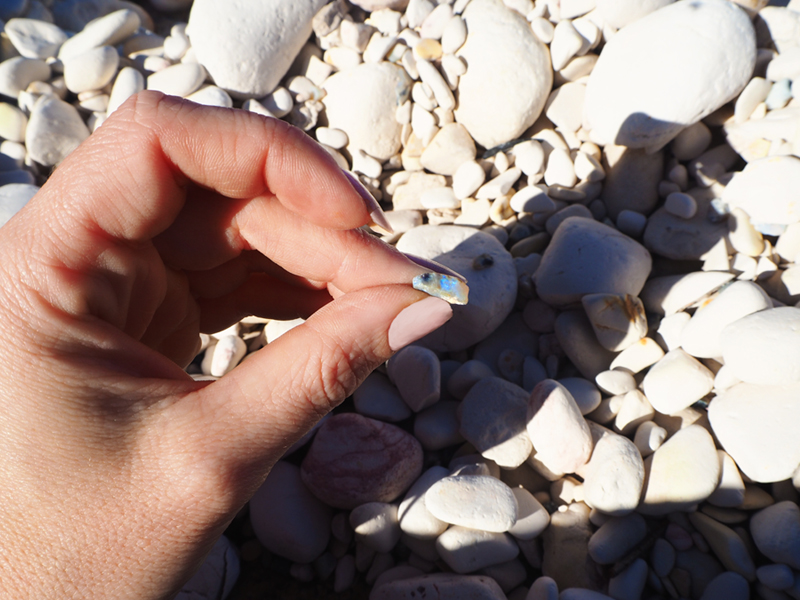 Once the dirt and clay are removed, the hard parts remain to be sorted through with a keen eye for colour! 
Lightning Ridge is a great place to acquire your own rare, one-of-a-kind, locally mined black opal! Should you find yourself in the possession of such a stone, we'd love to help you create a custom jewellery piece, as befitting your timeless Australian treasure! 
Check out some of our custom design work for ideas of what to do with your opal, here. 
Flick through the gallery below to see more pictures from our trip!