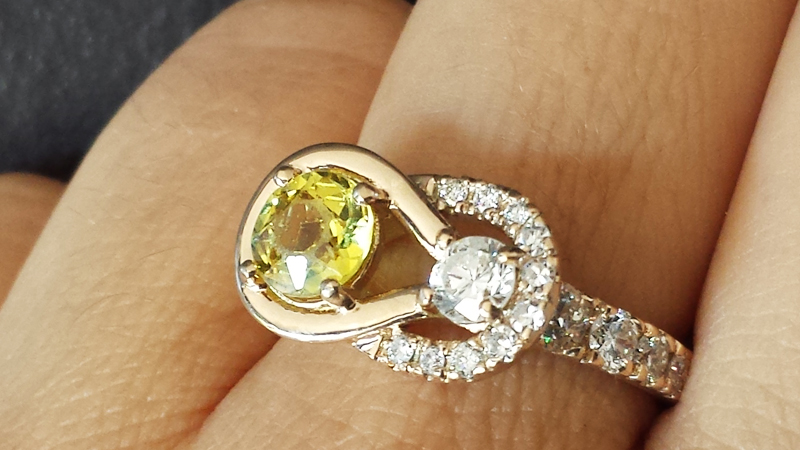 It has been an exciting year for contemporary jewellery, here at Bilingual! With a wide range of custom projects for all occasions and some fresh additions to our collection, we've certainly been busy! The creative paths we've taken over the past 12 months have explored a range of innovative design solutions. But we've also noticed several strong elements…
1. CLEAN LINES
Pared-down designs, reduced to simple forms, have provided modern, sophisticated and versatile contemporary jewellery choices. While the Eclipse range and Liberty Cuff have continued to be well loved, our clients have also enjoyed making subtle alterations that acknowledge their own unique style, personality and ideas. Clever decisions in metal, finish, proportion and line make all the difference!
2. FROM THE CRADLE
Our signature 'Cradle' design has undergone numerous transformations this year as it has been embraced as a foundation for many new contemporary jewellery pieces – both custom and as part of our collection. Perfect for stacking, it lends well to both wedding jewellery and casual, every-day wear.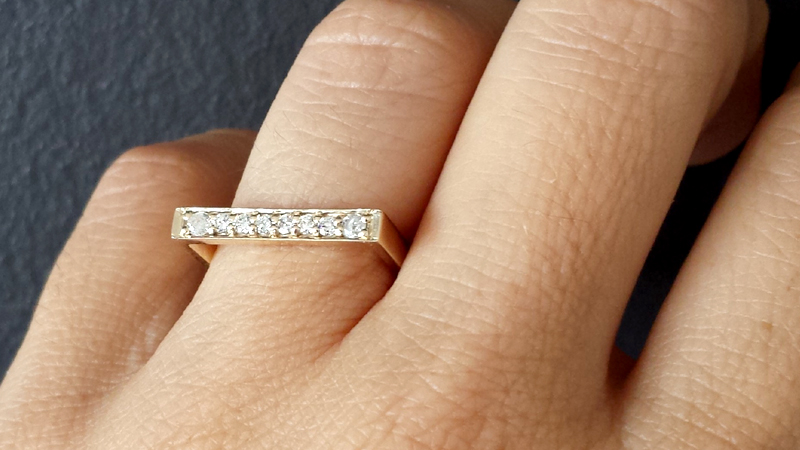 The slimline design in our new Cradle Pavé Ring features a row of brilliant diamonds that can be matched and stacked with our other Cradle rings. Available in rose gold, yellow gold, white gold, silver and platinum, this little stunner is also perfect for a wedding band and can accompany a custom made Cradle engagement ring. If you want to get more creative, the Cradle Pavé Ring can be made with your choice of any precious gemstones.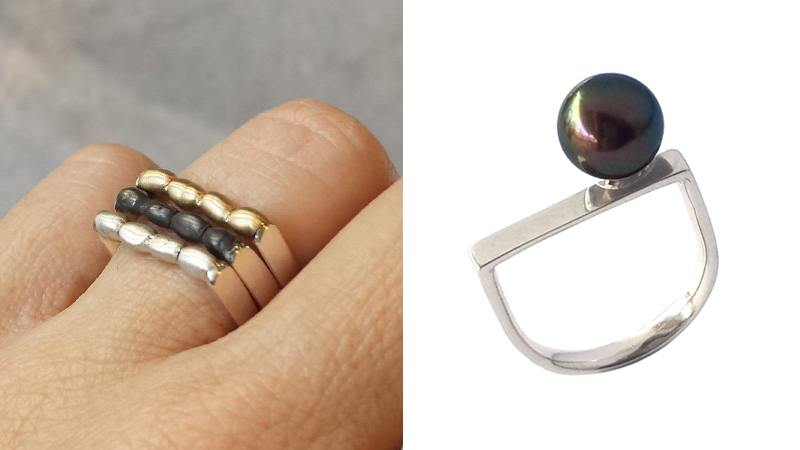 We've been having so much fun stacking on the layers of the new Keshi & Freshwater Pearl collections! There are so many ways to wear them – see if you can find your favourite combinations, HERE.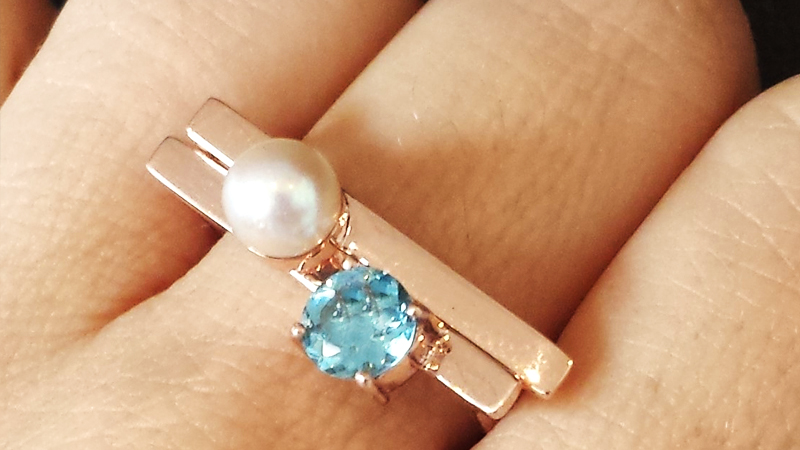 Stones can be placed in various positions along the face of the cradle, which makes the design versatile for combining with other rings!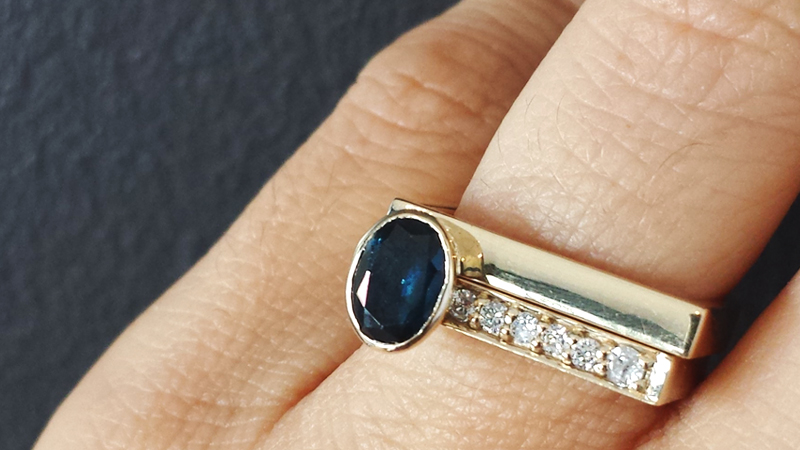 These diamonds and Australian blue sapphire have been reused from other jewellery pieces that belonged to our client.
How could we use your favourite stones in a Cradle design?
3. PEARLS
From Tahitian grey to Freshwater white, pearls have been a favourite in contemporary jewellery this year! We've incorporated conceptual designs to give this classic water-stone a fresh place in our lives.
This custom-made ring and bangle set features a light grey Tahitian pearl, which is more rare than darker, black pearls. It is encased in a net of white gold and subtly complimented with 18ct rose gold. A very striking result!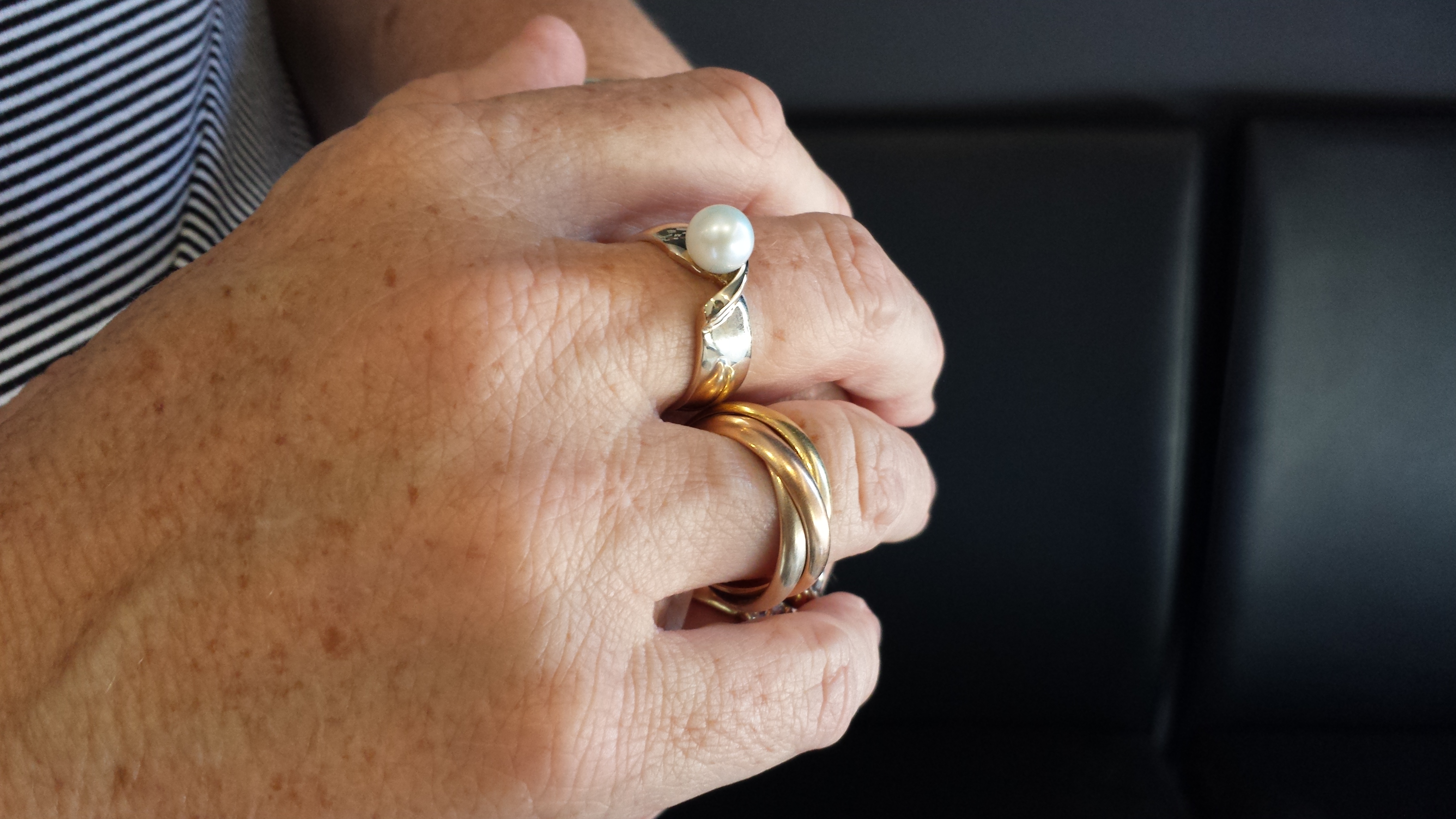 Fiona's custom-designed ring promotes a stunning white freshwater pearl, which is softly supported with a wave of 9ct gold.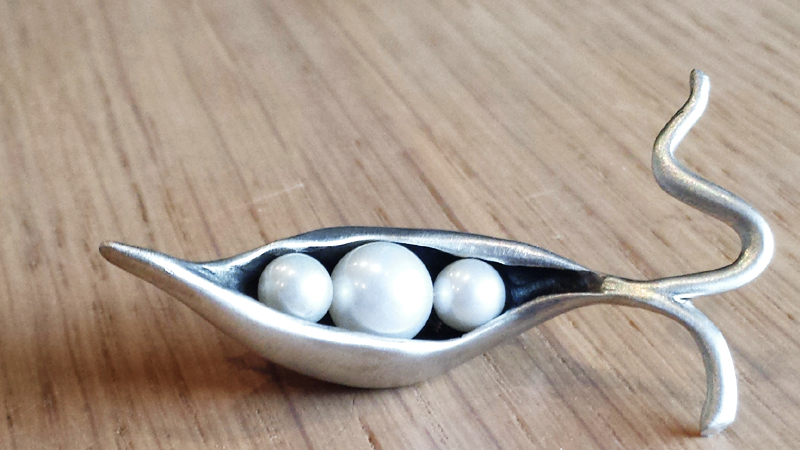 Daniel had this brooch custom-made of silver and pearls and presented it to Rebecca this Mother's Day. The three pearls represent their three children and the brooch celebrates 10 years of marriage together.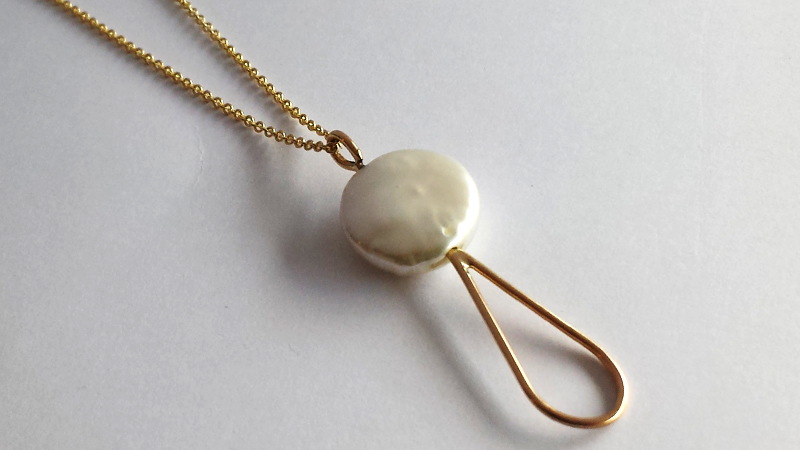 Our new Wisdom collection was inspired by the cycle of learning. Including a pendant, bracelet and earrings, it reflects on the relationships of elders teaching younger children and likewise, elders learning from the young. The feature pearl piece sits between two loops, one larger in scale and the other smaller, to symbolise the passing of wisdom between generations. Thus the orientation of these loops offers two ways in which it can be worn.
4. COMPLIMENTARY BANDS
Complementary custom designs have been embraced as a romantic notion in wedding and commitment rings. Designed to honour the couple's unique connection, complimentary wedding bands possess elements that represent differences yet complement each-other; distinct yet united.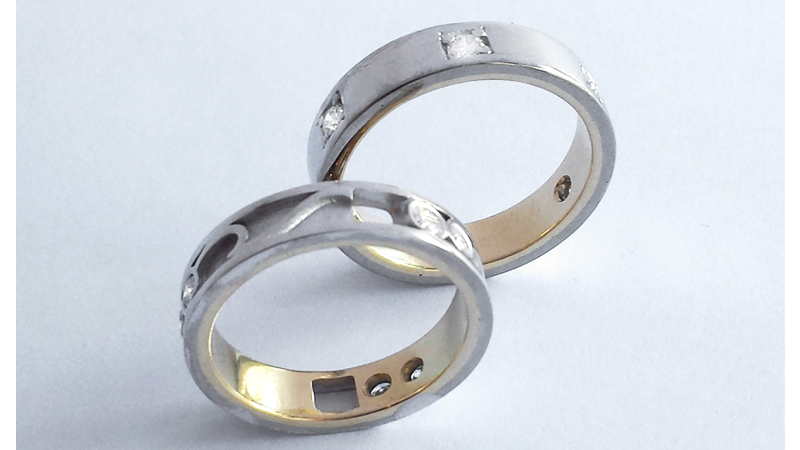 These commitment rigs were created re-using diamonds that the couple had. Both rings are set in white gold and while the outer faces of the bands are different, both share an internal layer of yellow gold.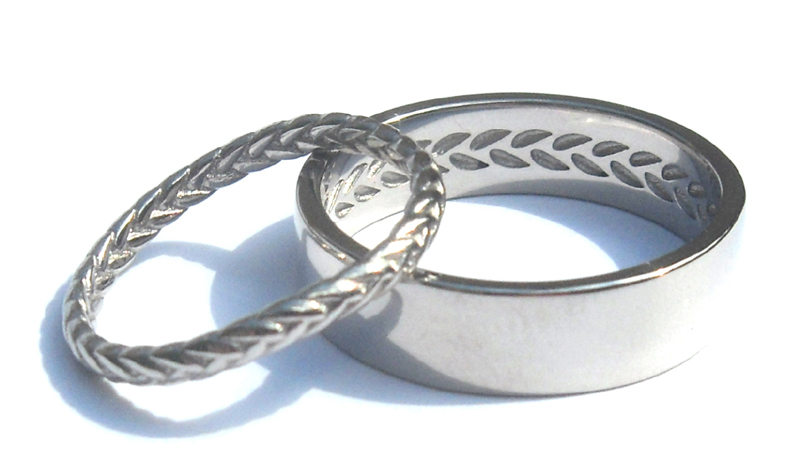 The 'Echo' wedding collection reflects a couple's unique connection with a hidden pattern of the bride's ring within the groom's strong, contemporary band: a romantic secret! We have a variety of patterns available or can create a unique pattern just for you!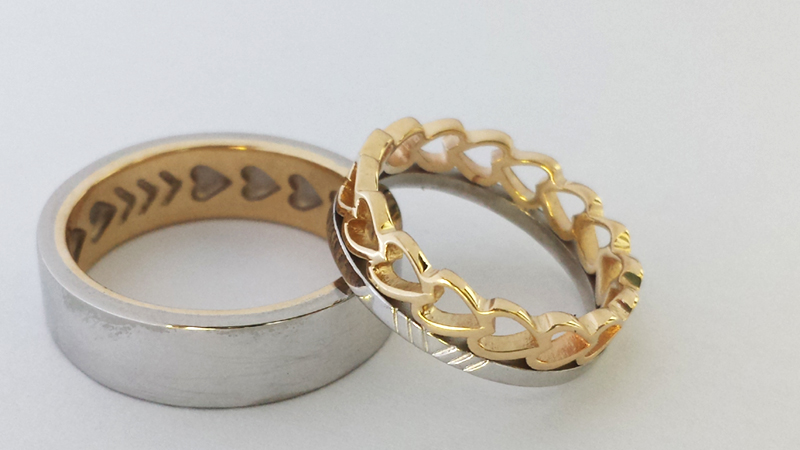 The design for this set of complimentary wedding bands was based on the concept of hearts and arrows. The gold imprints on the interior of the groom's ring echoes the gold heart pattern in the bride's ring. This custom set is an adaptation of our 'Echo' design range.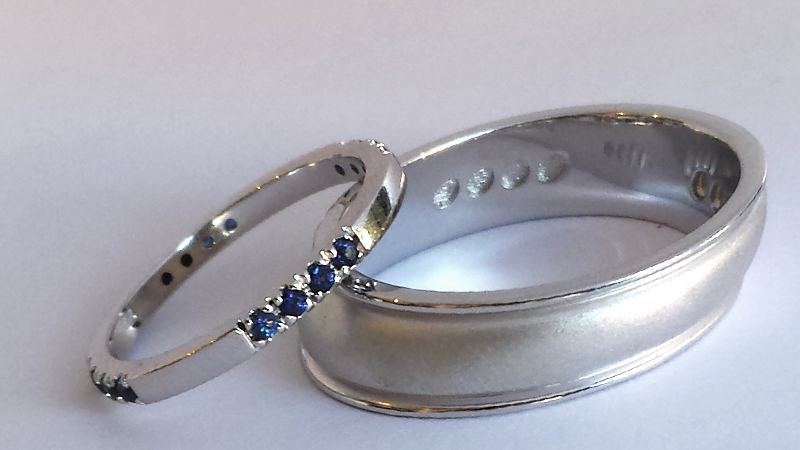 Another wedding set adapted from our 'Echo' design, the bride's wedding band features sixteen Australian sapphires (symbolising 2016, the year of their wedding), which are echoed as an imprint on the inside of the groom's ring. His ring is designed to follow the natural angle of the hand.
5. LETTERING
Engraving and initials can be a great way of adding a personal touch to a gift or commemorative jewellery piece! This year we've noticed a new love and appreciation for hand-engraving in contemporary jewellery design, coupled with the desire for unique, personalised gifts.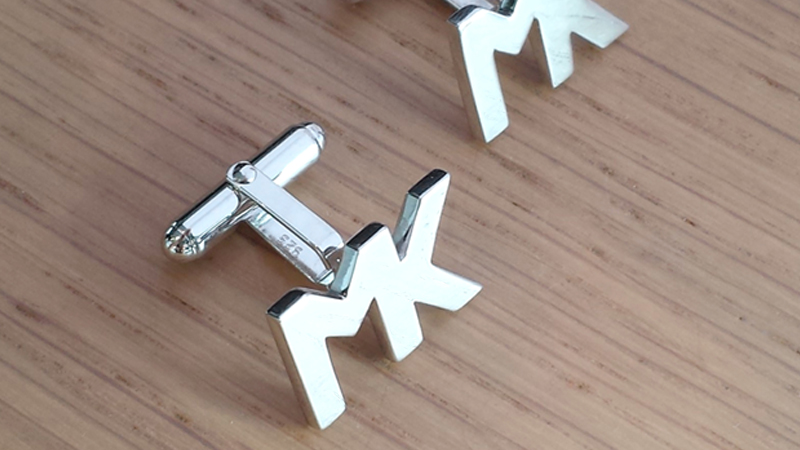 What a great gift idea: personalised cufflinks! Perfect for graduations, birthdays, weddings, anniversaries, promotions – and any other celebration, really! Customise as you please with your choice of metal, initials and gemstone options.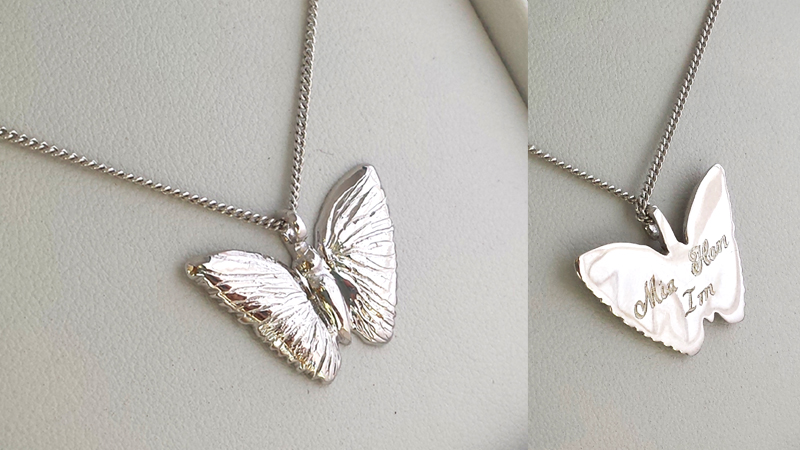 Duncan had this butterfly pendant custom-made for his wife, with the nicknames of their children engraved on the back.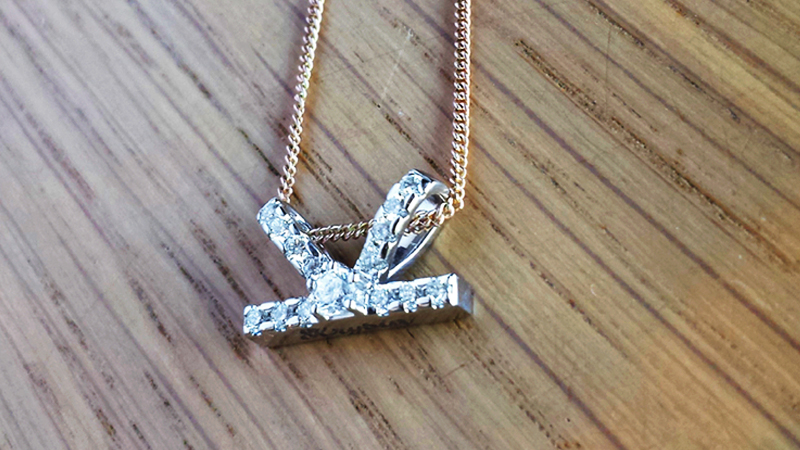 Marta made this pendant for her mum's birthday. It takes the shape of a 'K', the first initial of her mother's name. The orientation of the "K" creates a subtlety that Bilingual jewellery is renowned for. Her name is also engraved on the base of the pendant. The white diamonds takes centre stage when looped onto a fine rose gold chain which blends with the skin. A contemporary pendant for a classy mum!
6. ROSE GOLD
You've probably noticed that rose gold has gained a lot of attention this year! As a metal that subtly blends with most skin tones, it is a sophisticated choice for wedding bands or pieces that are designed to highlight stand-out features, like a gemstones. Both contemporary and elegant, it's an everlasting favourite.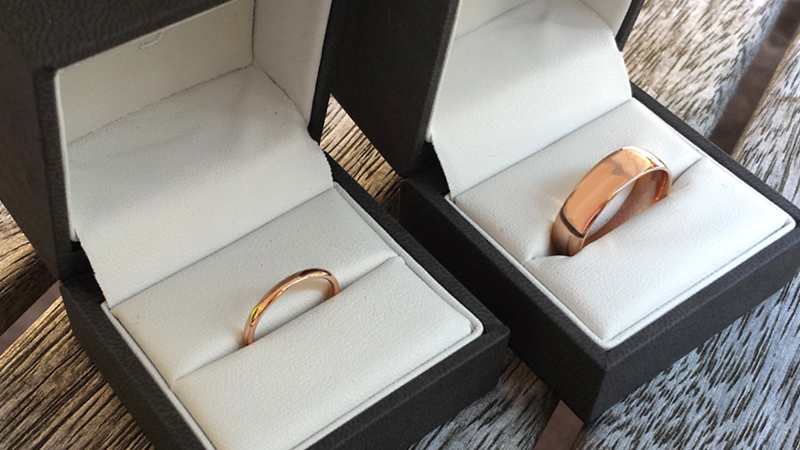 The colouring of these comfort-fit bands offers a subtle alternative to more traditional yellow gold as they blend with the skin tone of their wearers.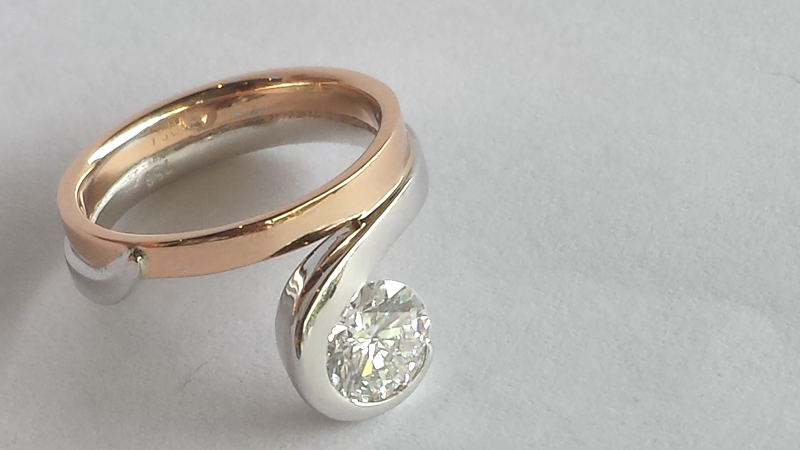 Matthew proposed to Cassie with this stunning two-tone rose and white gold ring. He liked the symbolism of the two metals coming together and wanted to present her with an elegant ring that had a unique presence without being too 'showy'. Naturally, Cassie was thrilled!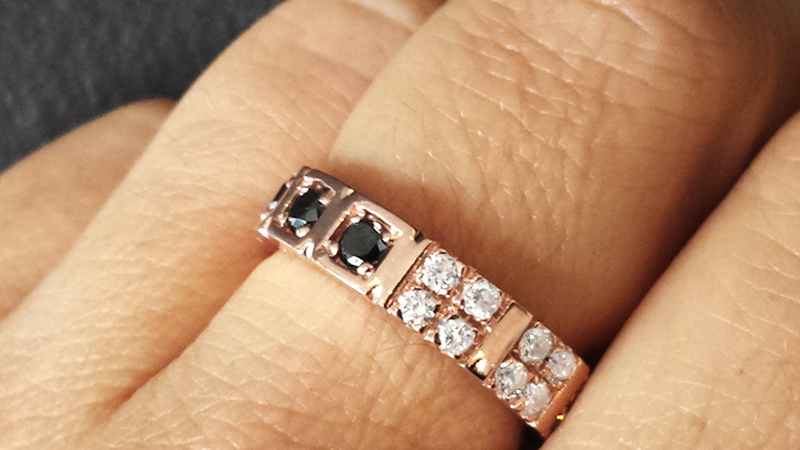 The rose gold setting of this eternity band cause the black and white diamonds to appear as though they are floating against the skin.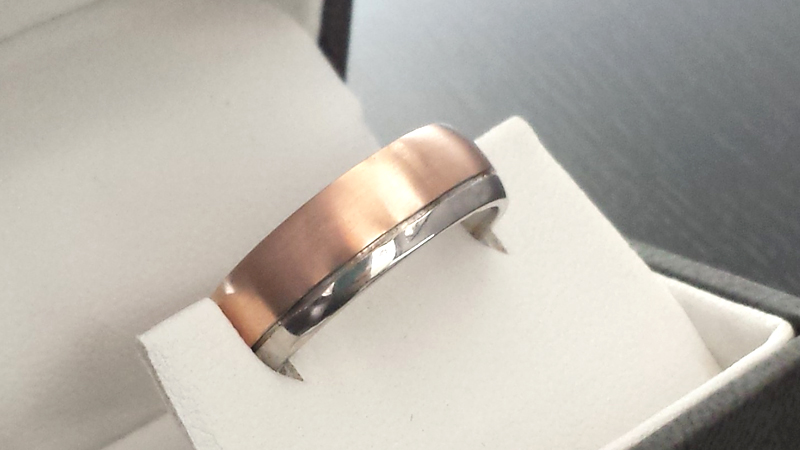 For this wedding band, the groom knew exactly what he wanted! The result was a two-tone matte rose and polished white gold band, with a comfort fit on the inside. The slim, white gold element stands out against the subtlety of the rose gold, which adds structural durability to the piece.
7. COLOURED GEMSTONES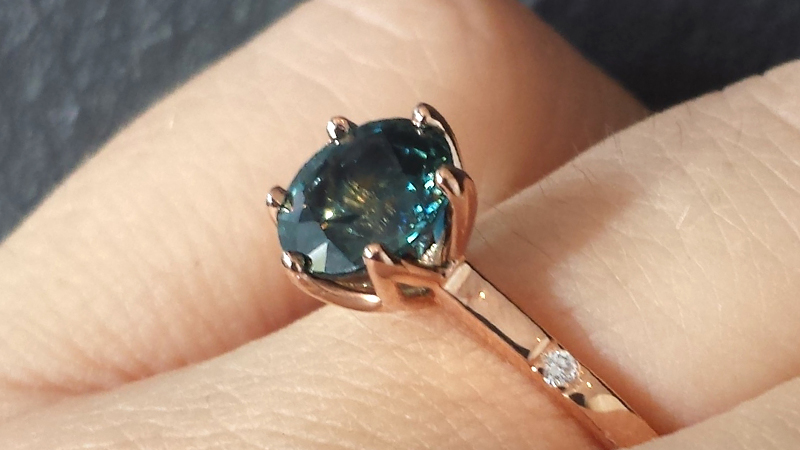 This beauty has a unique sparkle as it features a brilliant parti-coloured sapphire set in a rose gold and diamond band. This design awards the sapphire prime position!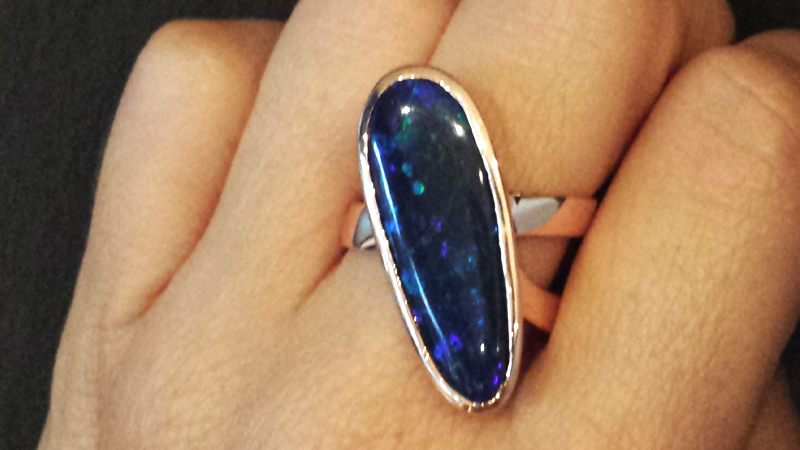 Julie has had this magnificent opal in her family for years. Now, it features prominently on her hand in this modern, diagonal design!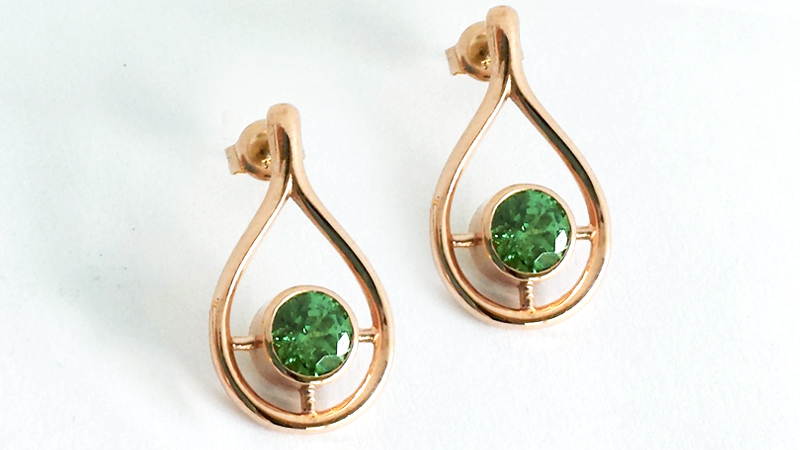 The green tsavorite garnets in these earrings sure do stand out! When worn, the rose gold blends into the background as the gemstones take centre stage!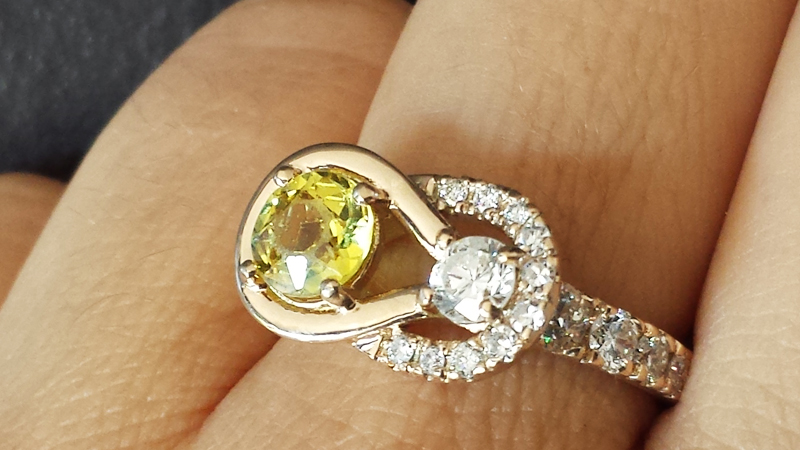 Sue had this stunning piece created from eight other rings that she had inherited. The yellow topaz is a gorgeous feature piece, beautifully complemented by a host of brilliant pavé diamonds.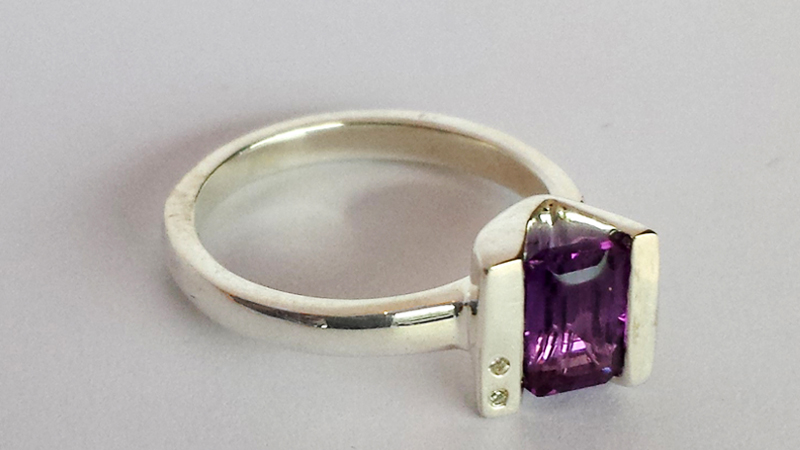 February's birthstone adorns this contemporary jewellery piece, custom-made in the style of our 'Discovery' ring. The off-centre, minimalist style allows the emerald-cut amethyst to truly shine!
What has caught your eye this year?