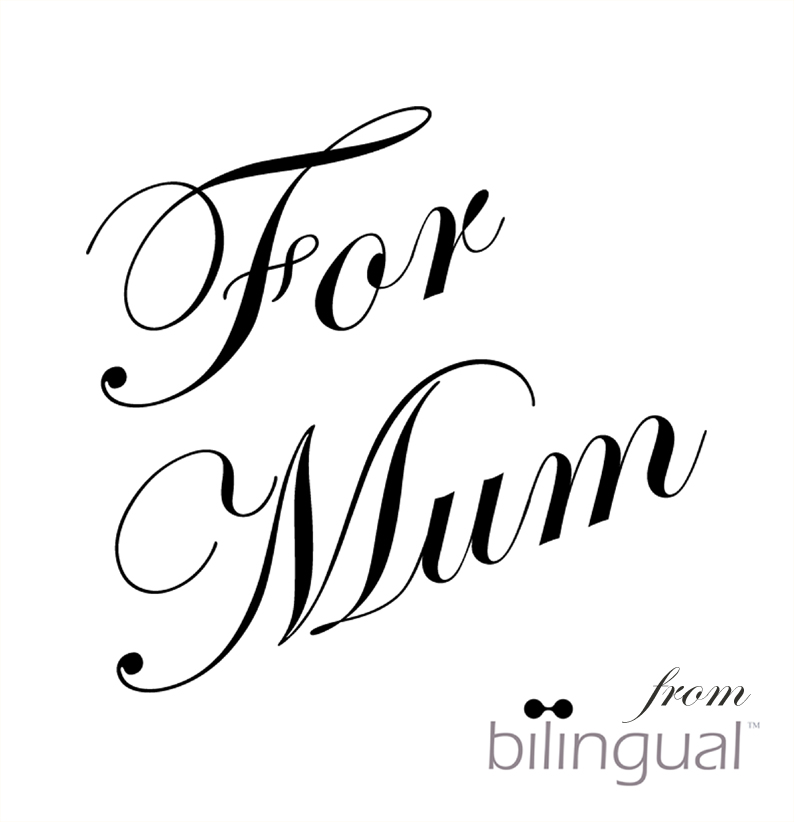 Can you remember a special jewellery piece that belonged to your mother or grandmother? Our mum's jewellery can often evoke precious memories of her and remind us of family history. Here are some stories that people have kindly shared with us:
"When I was a child, my mother had a gold belcher-chain bracelet with charms she'd collected throughout her life. I remember sitting next to her in church, playing with the small animals and symbols, making up stories in my head and imagining the places they'd come from. I thought it was wonderful!" – Jessica
"My mum always wore long necklaces with wooden beads. She gave a couple to me and I feel a bit like her when I wear them – in a good way! They still carry the scent of her perfume." – Kate
"This is my mother's charm bracelet. She also wore a gold padlock chain that is so worn from wear that the links have almost worn through. She died 39 years ago. I still have both her bracelets." – Wendy
"My family is from Germany and this ring has been in our family for many generations. My grandfather had a brother and he made it – my great uncle. It was made for my great grandmother and then was given to my mum who also wore it." – Dorothee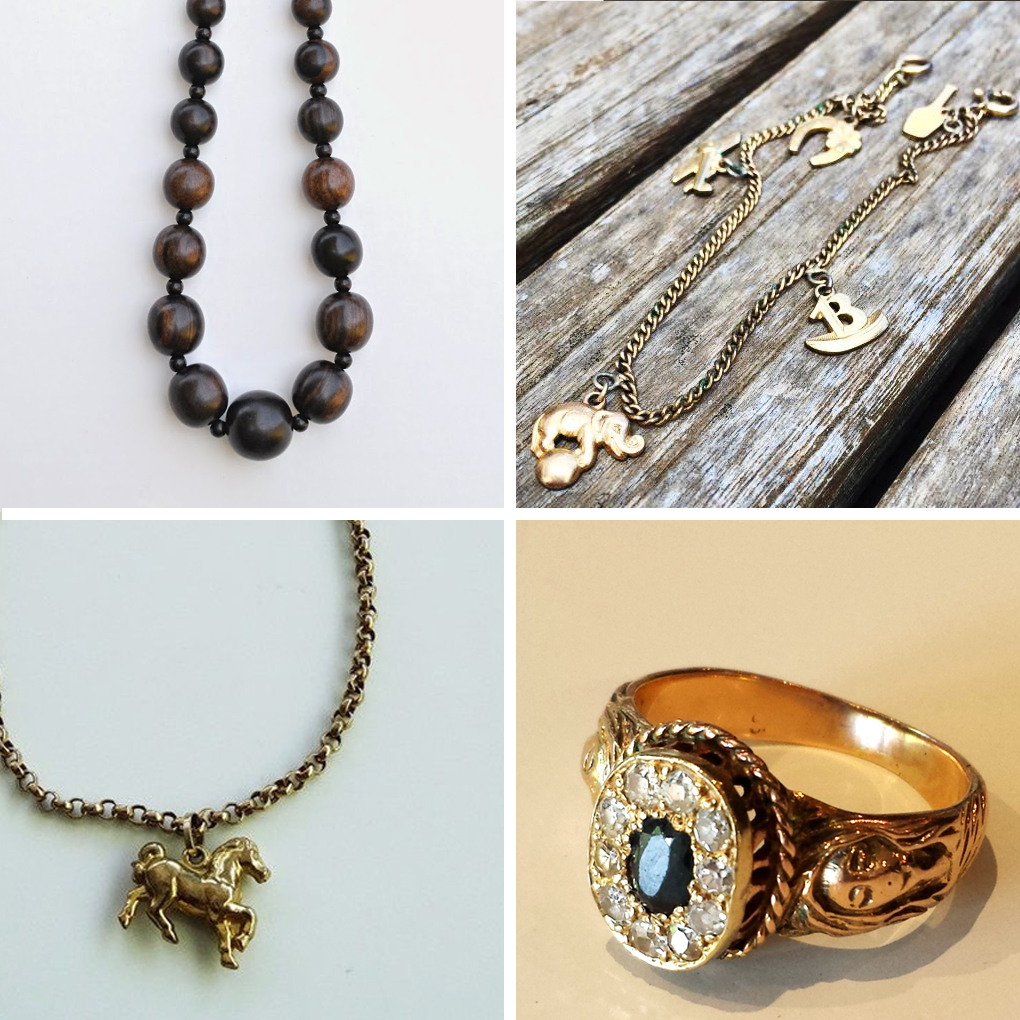 For Mum, this Mother's Day
This Mother's Day, give Mum something unique and timeless that can collect memories for years to come.
Here are some of our recommendations from the Bilingual Collection…
For the mum with a CLASSIC, MODERN EDGE: black, white and grey.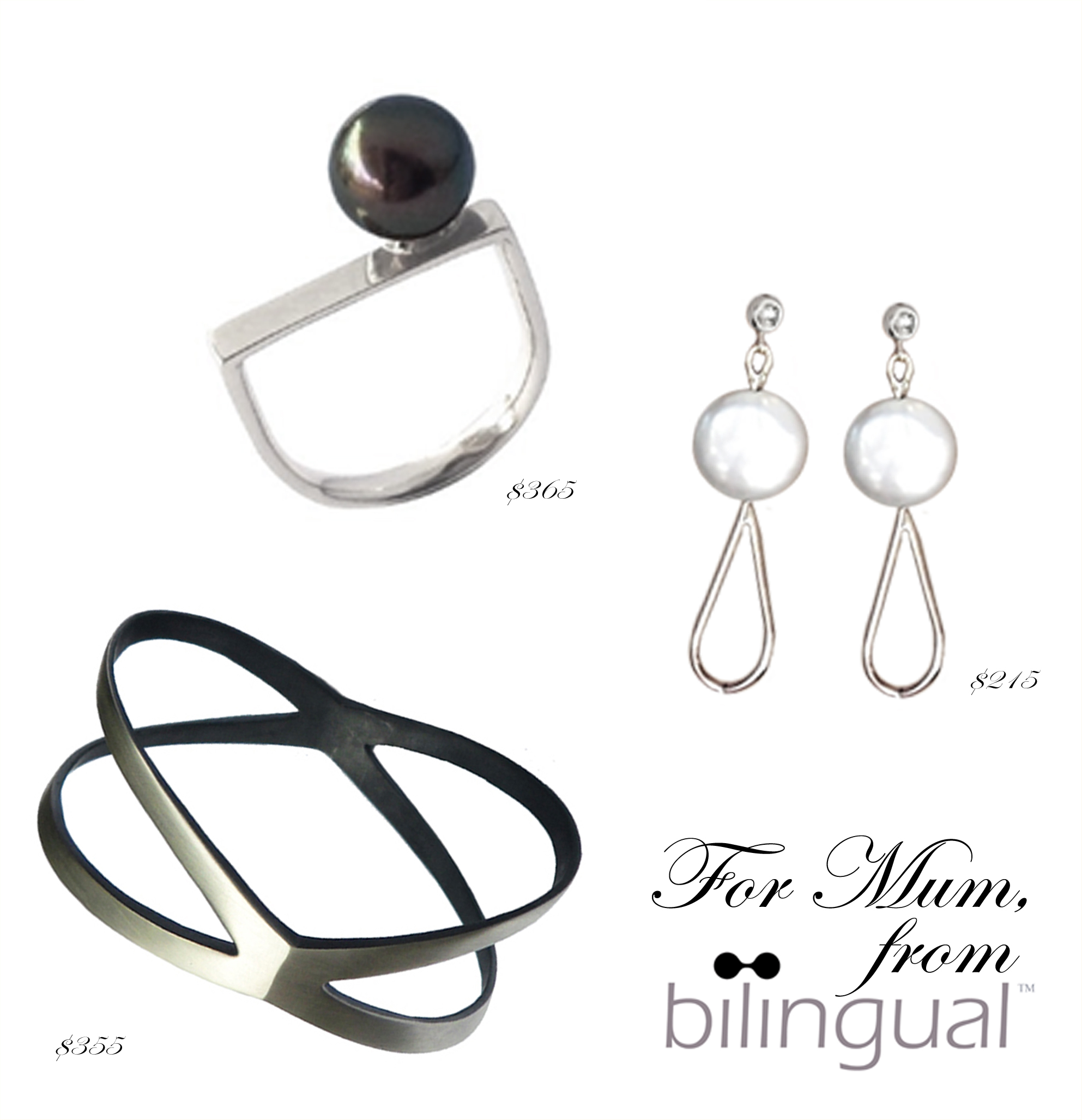 Cradle Black Pearl Ring in Sterling Silver with black freshwater pearl. ($365)
Wisdom Earrings in Sterling Silver with white freshwater pearls. ($215)
"The Wisdom Collection was inspired by the cycle of learning. Elders teaching younger children; likewise, elders learning from the young. This series reflects the notion of 'pearls of wisdom'. The feature pearl sits between two loops, one larger in scale and the other smaller, to symbolise the passing of wesdom between generations. There are two options for how these loops are orientated." – Bilingual Design
Shadow Bangle in Sterling Silver with matte and oxidized finish. ($355)
Something WARM, FEMININE & UNIQUELY SUBTLE in Rose and Yellow gold.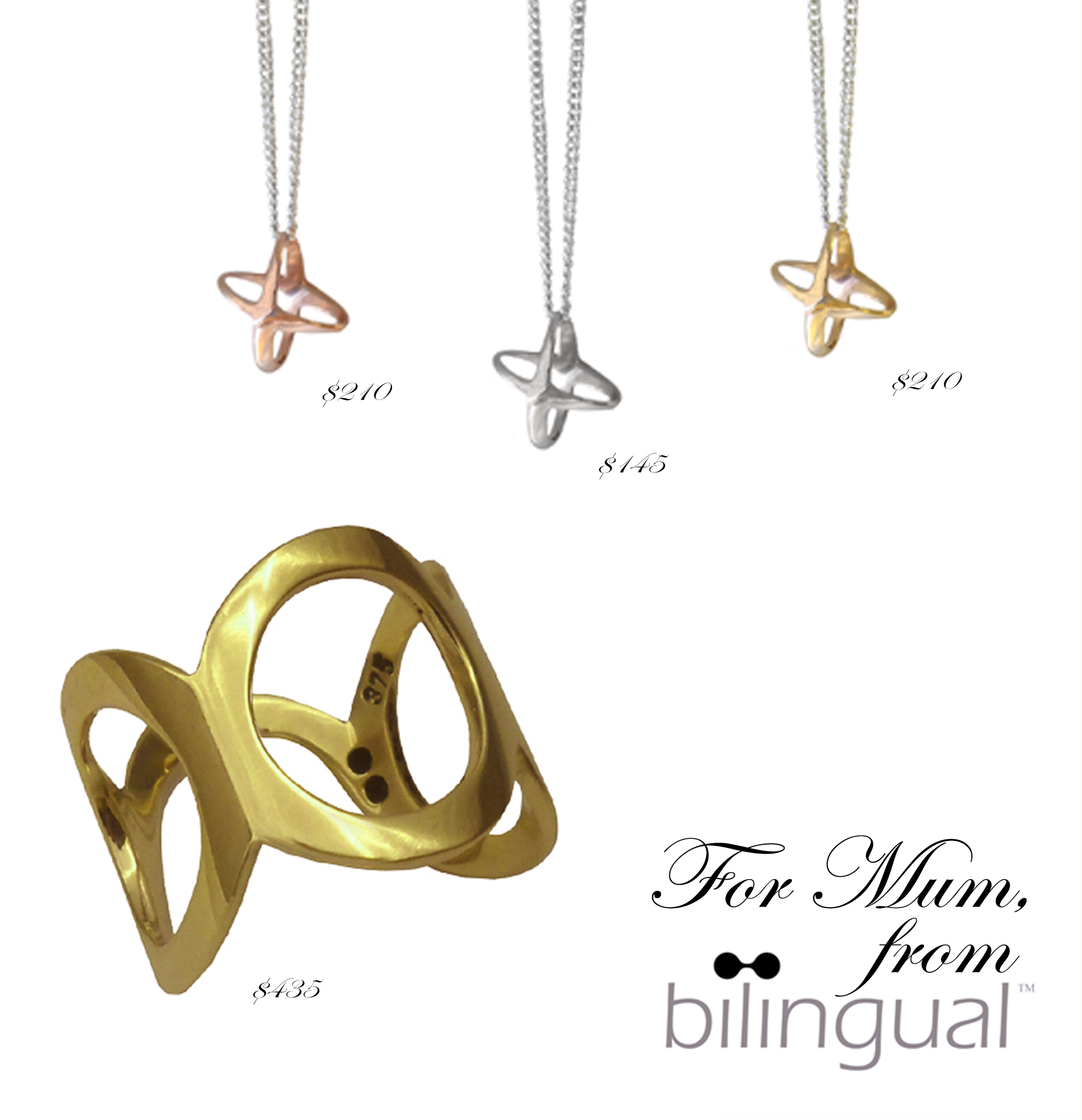 Mini Shadow Pendant with 45cm Sterling Silver chain in 9ct Rose Gold ($210), Sterling Silver ($145), and 9ct Yellow Gold ($210)
Act Un Ring in 9ct Yellow Gold. ($435)
For Mum: a TIMELESS gift.
Tell the story of Mum's unique family history with our contemporary Family Tree. Against the inky branches of the backdrop,hang personalized silver medallions engraved with the initials or name of her family members, positioned to record the generation lines. The Family Tree is a beautifully designed contemporary gift! The medallions are also sold separately so Mum's tree can be added to over time as her family grows.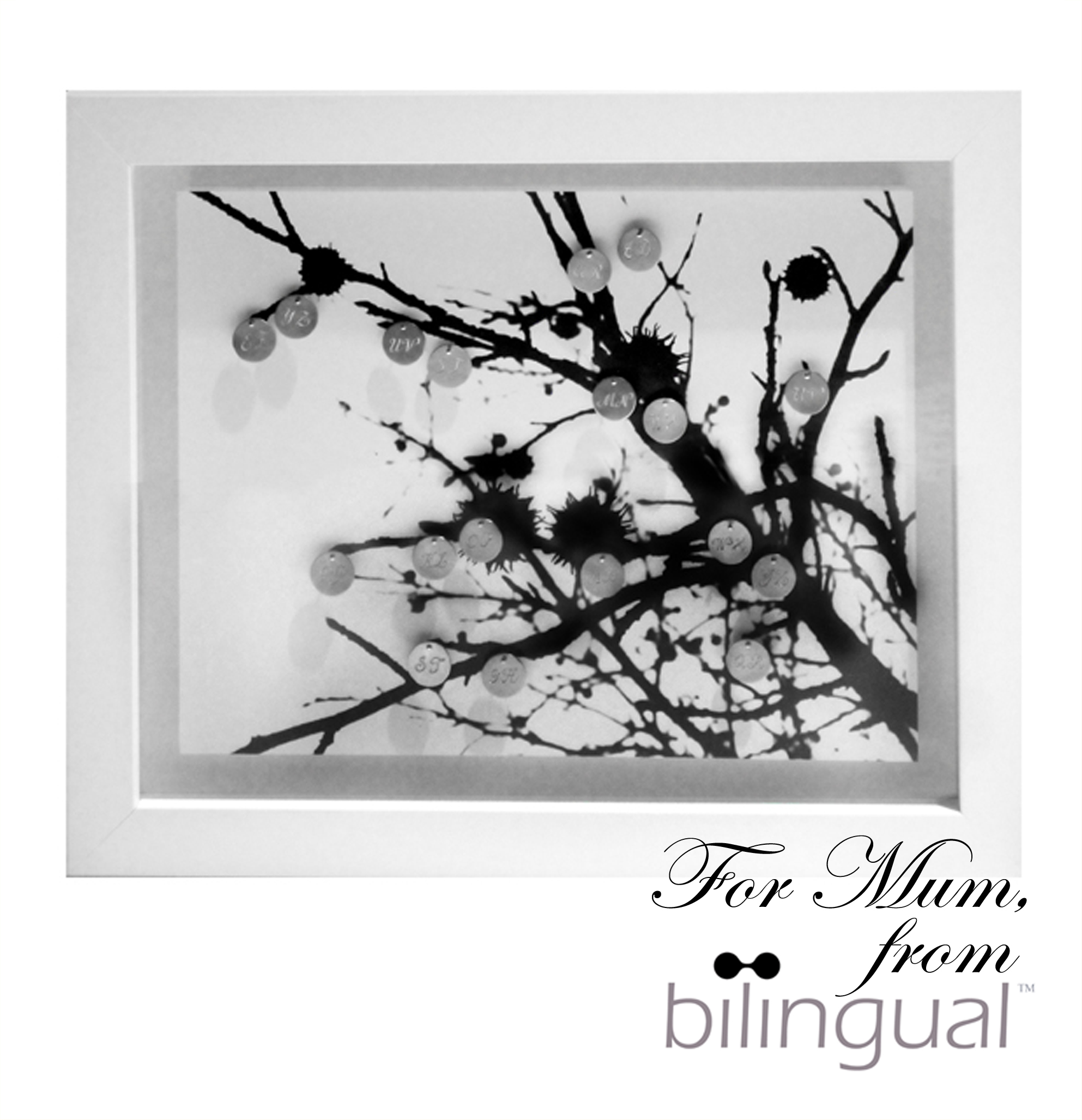 Bilingual Custom Family Tree in a sustainable timber frame. Prices start from $55 for a small frame, plus $9 / $13 per engraved silver medallion. Gift Vouchers also available.
Wishing you a Happy Mother's Day!