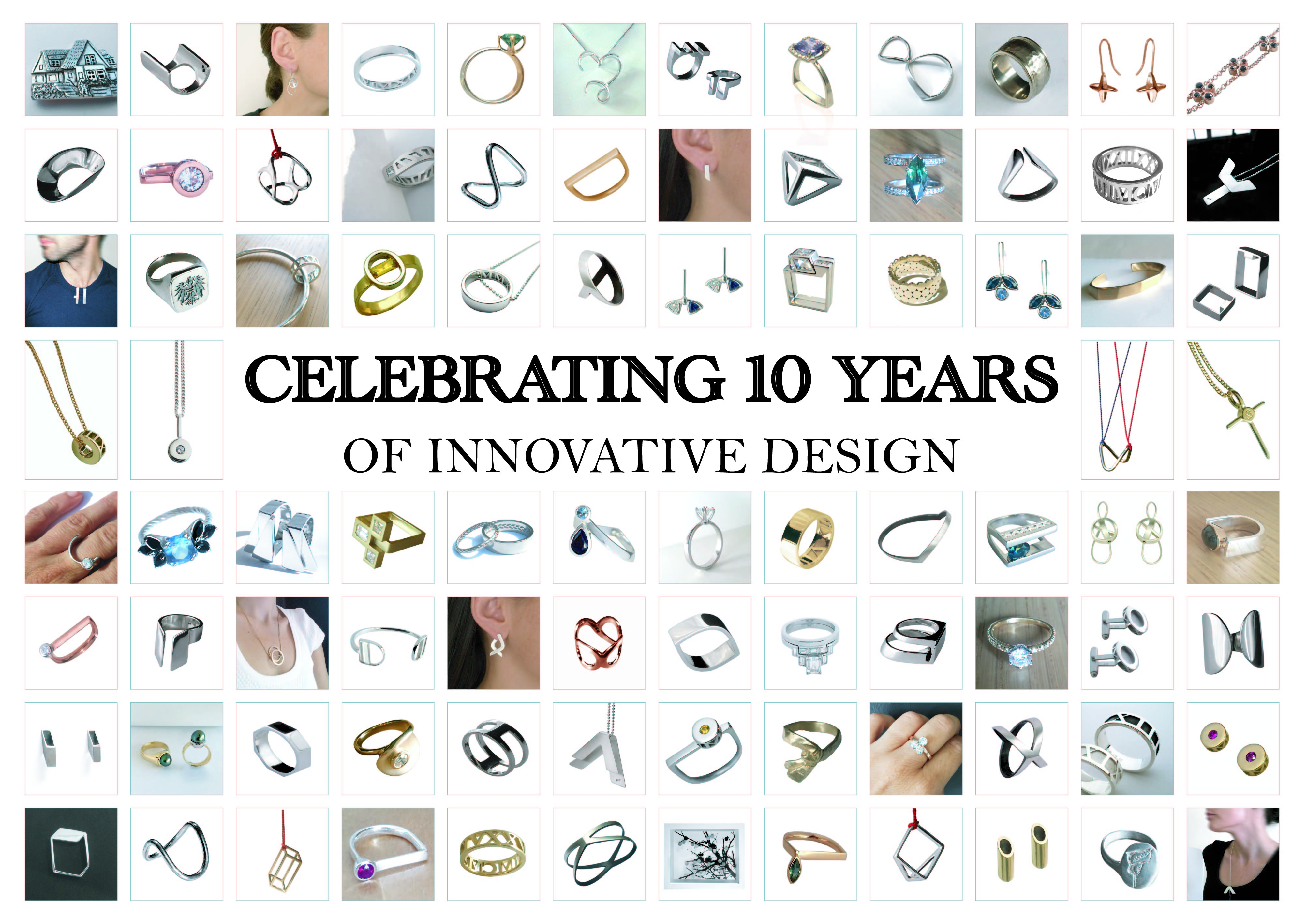 This year we are so proud to be celebrating 10 years of Bilingual Design! We've come so far in a decade: from a handful rings in 2005 to over 500 original designs to date. We certainly have been busy and it's been exciting to look back and see how things have changed!
By telling us what dream you'd like to fulfil in the next 10 years, you can win a custom-designed Bilingual ring valued at $1000 (see below)!
But in the meantime, this is our story…
After finishing a design degree and being a finalist in the Shell Young Achiever Awards, Marta and Salvatore started Bilingual Design in 2005 with the dream to create innovative jewellery pieces for men and women with timeless and classic designs. They wanted to design pieces with strong concepts that were unique and provoked conversation.
Marta and Salvatore began selling their jewellery at design markets Australia wide, which gave them a good chance to meet people and receive instant feedback. "The markets have a really good buzz in the air and you get to meet so many people from all walks of life as well as chat to other designers who are doing their own thing", Marta says. But the market experience also had a few challenges. Often, it could be difficult setting up and packing away the stall and also having to come up with creative displays that could be flat-packed for transport. And of course, the weather!
By 2010 Bilingual was starting to take on more custom design work. People were asking for their own unique pieces and Marta had developed her exclusive custom design process. In 2013, Bilingual Design launched their flagship store in Lilyfield, Sydney, which was an exciting turning point for the brand – with the likes of Amanda Keller toasting to our success! Bilingual's new home has allowed the brand to offer its clients the convenience of all-day (and evening) appointments and the shopfront has built a reputation as a destination point in Sydney's Inner West.
So what is the secret to our 10-year journey? Remaining true to out philosophy of creating timeless and classic designs that embrace innovation and are made for longevity. We look forward to continuing on our passionate pathway exploring creative jewellery design for another 100 years!
We would love for you to celebrate with us! Come along to our 10th Anniversary Show during 8-9th of August and enter our 'Win a Ring' competition, where you can win a ring, custom-made for you to the value of $1000! All you need to do is tell us what dream you'd like to fulfil in the next 10 years. Click HERE to enter now! Competition entries close 31st July.