Bilingual Design's 6 essential steps to travelling with your jewellery
One question that we get asked a lot is, "What should I do with my Jewellery when travelling?" It is a great question and one that has lead us to put together the Jewellery Travel Guide to help you on your holidays. =)
What jewellery to take: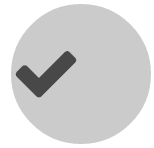 Firstly consider what goes with the most outfits. Silver is the generally the most versatile. That beautiful amber necklace will look stunning but may only get worn once in your three weeks so try to think practically. Also consider the climate you are travelling to as some pieces may wear you down in a hot and humid climate. Some rings that are normally fine may be hard to take on and off due to changes in temperature and humidity levels.
Therefore a well rounded collection of pieces is best and make sure you consider the total weight of your jewellery you will be travelling with.
---
How to Pack:

Finding the right jewellery box, bag or pouch is nearly as important as the items you bring. If you don't already own a jewellery travel case, a great idea would be to use a hard sunglass or eye glass case for your travelling jewellery. You can squeeze in a good number of pieces and they will be protected. And to keep each piece from getting knocked about and tangled, some small velvet pouches will do the trick in keeping them in order. Lucky for you we have some complimentary ones we can send out to you!
---
Today's the Day:

Make sure you pack away large metallic items in your checked luggage or even consider leaving them at home. As you don't want to be holding yourself and everyone else up whilst security inspects your hand luggage after repeatedly setting off the metal detectors.
Also take a moment to consider which items you should be taking with you on your travels. As a general rule if you would shed a tear if you lost it – leave it at home. To take good care of your jewellery whilst on the road, make use of hotel safes and be sure to complete an inventory list before you go.
---
Whilst you are away:

To keep your jewellery clean, carry a little polishing cloth with you. We have a fabulous pocket sized cloth just perfect for travel. Tell us about your holiday plans and we can send you a complimentary one over!
Be vary of sunscreen as it can coat gemstones, which reduces refractive and reflective light. Essentially, this means your stones won't be as brilliant as you're used to!! To avoid this, leave your fine pieces in the safe at the hotel if you're heading to the beach or the pool for the day and be sure to clean them regularly.
When selecting a hotel, be sure that safe deposit boxes are available. Never leave fine jewellery unattended and when you do take items off, most importantly put them back in the safe or in your pocket. Did you know ladies lose their rings most often after leaving a wash room and forgetting to take their ring sitting proudly next to the basin? Guys, well let's just say don't surf with your wedding ring!
---
Adding to your Collection: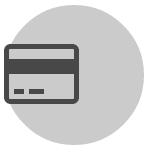 Our favourite jewellery travel tip is to buy a piece of jewellery from wherever you are visiting. I think jewellery is the ultimate souvenir; it is the smart and practical way for a traveller. Perhaps do some research as to what is the local speciality and how the pieces are produced to give you a great starting point. Great jewellery can be enjoyed for a lifetime and passed down as well as the story behind the piece. So buy something local that will always remind you of your time and experience in that particular place. Jewellery can be a fantastic gift and a great way to show someone you were thinking of them.
---
Peace of Mind: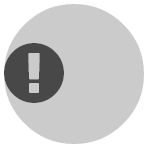 Before you go away, be sure your jewellery is adequately insured.
If you decide to bring an especially valuable piece away with you on your trip—perhaps your engagement ring, that special watch, or a family heirloom—do contact your insurance company and confirm what your portable coverage is. Upgrade your policy if need be & familiarise yourself with their replacement policies and processes in case one of your pieces is lost, stolen or damaged. Most of all enjoy your trip and be safe!!
---
To make it even easier for you to Travel with your Jewellery we have linked a PDF version of this Jewellery Travel Guide to the webpage. Download it, print it off and go over to make sure that you have every aspect of travelling with your jewellery covered.
Feel free to let us know what you think of this list and if potentially we have missed anything.
Have fun with your travels!
For more tips and Jewellery info visit bilingual.com.au