Our best jewellery moments have been hard to narrow down! 2017 has been a wonderful year at Bilingual as we've enjoyed creating unique and innovative jewellery and sharing our ideas with you!
So among many, here are just a few things we've particularly enjoyed and been grateful for this year…
1. Surprise Visits
It was great to have some surprise visitors at our Lilyfield store! One lady stopped in, having first met us at Paddington Markets over 4 years ago. She had bought a silver Act Trois ring and it was great to show her what we've been working on since then.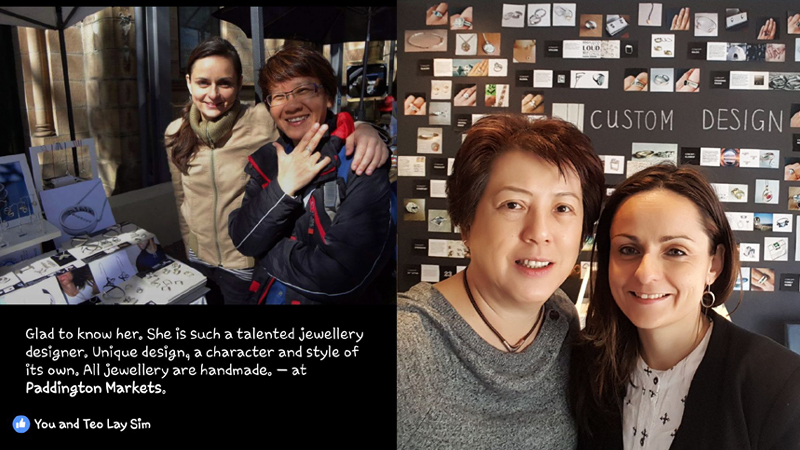 It was also a pleasant surprise to receive a visit from a couple we met in Melbourne 6 years ago. They had bought matching Act Deux rings and have been wearing them ever since. When they came in and visited us in Lilyfield, we had the pleasure of making them Union wedding rings!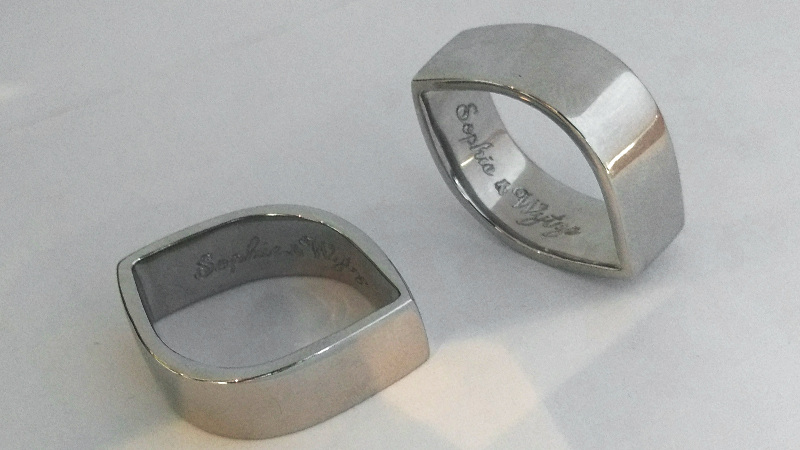 2. Beautiful Materials
It's such a joy to work with beautiful materials, and sourcing this AMAZING pink sapphire was a particular highlight.  It was such a beautiful stone! We do love sapphires, particularly, because they are hardy gems and come in an array of gorgeous colours.
Take a look at some of our projects with sapphires, here.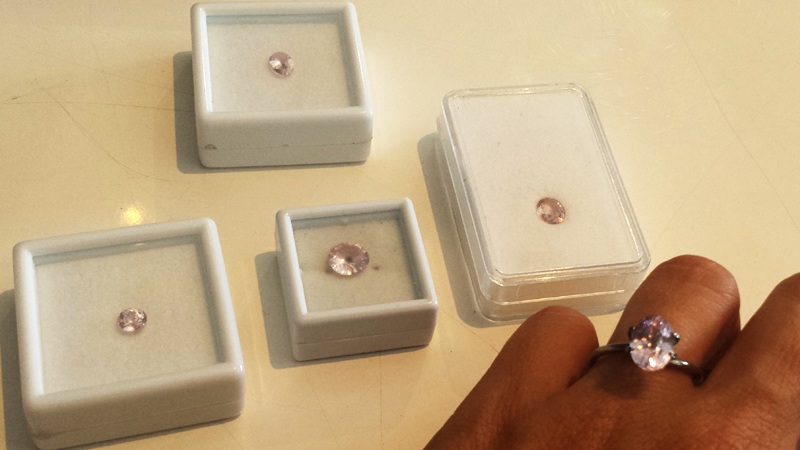 3. Fun New Designs!
Another of our best jewellery moments this year was the addition of new pieces to our Echo collection.  The potential for mixing, matching and stacking has provided endless options for creativity! We still can't choose a favourite!
Likewise, we were so pleased with the outcome of our new 'Journey' collection (below). Each pendant features two different cabochon gemstones. The design is fun, clever, surprising and modern – everything we hoped for!
We can't wait to see what 2018 has in store!